Bio Profesional de Isra García
"No eres tu CV, eres lo que haces"
Donde vive Isra
Valencia, Alicante, Londres, Ibiza, Bogotá, LA y donde sea necesario ir.
Donde Trabaja Isra
Organizaciones y marcas selectas.
Columnista Colaborador Social Media, Redes Sociales y Community at INyES Latino (Arngentina)
En todas ellas estoy plenamente activo y dando guerra.
Donde ha trabajado Isra
Algunas de las compañías, consultorías y agencias para las que he trabajado anteriormente.
Social Media Advisor – Human Business Interactions en Creanto "The Cloud Agency" (Madrid)
Conferenciante/Formador Social Media y Community en Internacional MBA at Fundesem Business School (Alicante)
Profesor asociado y Coordinador y conferenciante Master Especialización Social Media y Community at Universidad Politécnica de Valencia (Campus Alcoy)
Profesor Social Media en especialización Negocios en la Red Fundesem Business School (Alicante)
Coordinador y profesor en el curso especialización Community Manager y Social Media en Fundesem Business School (Alicante)
Guest Blogger en Rutgers CMD Online Mini-MBA: Social Media Marketing Program (New York)
Responsable colaborador Social Media Marketing – Fundesem UPDATE en Fundesem Business School (Alicante)
Head of New Media / Online Marketing en Amnesia Ibiza
New Media & Online Marketing Manager en Music On
Branding Online & New Media Advisor para Marco Carola
New Media Advisor en Emi Music (Spain – Portugal)
Profesor asociado en EOI. Área de New Media, Human Media & Community Leadership. (Sevilla)
Consejero Social Media & Community Connector at Univernova (Alicante)
Representante en US at Fundesem Business School (EE.UU)
Social Media Strategies at YOSSOY Social Media Marketing Consultants (Alcoy)
Community Connector Freelance para Viña Rock at Picnic Group Creative Management (Online)
Consejero Social Media at Dr.Chrono (New York)
Responsable Marketing Social Media y Publicidad at Picnic Group (Valencia)
RRPP Manager & Organizador de Eventos at Three Beer S.L.(Alicante)
Educación de Isra
La Formación educacional ha tenido lugar entre España, Reino Unido y Estados Unidos.
Programa International MBA especializado en Marketing online y comunicación 2.0 y Liderazgo at University of Central Arkansas
Master en dirección de Marketing y Comunicación at Fundesem Business School –
Postgrado Marketing y e-commerce at Fundesem Business School
Business at The University of Manchester
Empresariales at Universitat d'Alacant
A pesar de toda la educación, me doy cuenta de que el aprendizaje no ha hecho más que empezar…Quiero ser un aprendiz durante toda mi vida.
Recomendaciones
En el siguiente enlace encontrarás el perfil de LinkedIn de Isra con las hasta ahora 50 recomendaciones.
Contactos en LinkedIn
– 3.700 + contactos.
Sector
– Internet, Marketing, Nueva Economía, New Media y Comunicación.
Extracto de Isra García
Marketer, consejero en nuevas formas de comunicación y especialista en transformación y adaptación de modelos negocios en la nueva economía para organizaciones y marcas selectas, speaker y agente del cambio. Principal en IG, creador de Human Media y cofundador de #Mapmakers, #InternetCambiaTodo y Adictos Social Media.
Información adicional
Sitios web de Isra García
Intereses de Isra García Personas, liderazgo, habilidades interpersonales, start-ups, Tech, coolhunting, Marketing, social media, New Media, interacciones humanas, business, entrepreneurship, writing, blogging, media making, video, audio, podcasting, twitter, facebook, sales, trust agents, education, training, personal development, new projects.
Perfil en otros idiomas de Isra García: Inglés.
¿Quieres saber más? pregunta a Isra.
EL PODCAST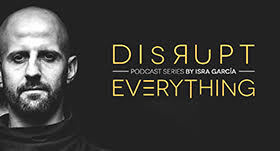 WEB SERIES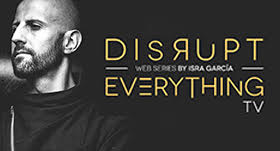 IG - LA AGENCIA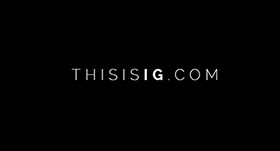 LOS LIBROS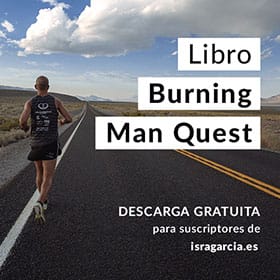 Speaking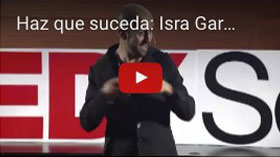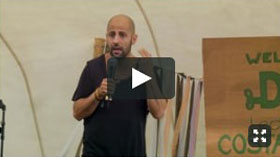 Más conferencias...
Entrevistas / TV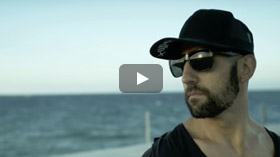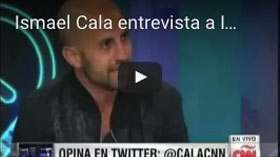 Más entrevistas...
Historial / buscar