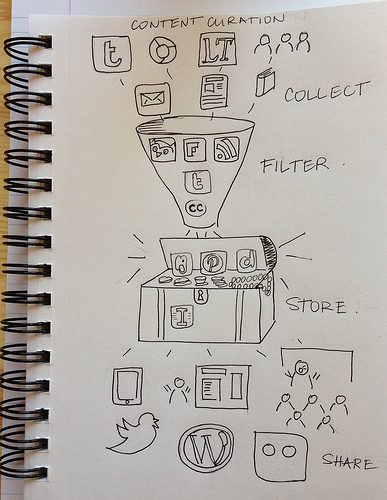 Crear contenido es fácil, la parte difícil es conectar con tu audiencia. Sin conexión (comentarios, compartir, leads, recomendaciones, etc.), "curated content" no hace todo lo que podría hacer para tu marca, o tu blog o sitio web.
Estas son 5 maneras de generar contenido que cree conexión
1. Filtra contenido desde varias fuentes: si, deberías fijarte en los lugares donde encuentras la información más valiosa. Social Media Today, si filtras noticias sobre social media y web social, FastCompany para tendencias, emprendedurismo, ideas, diseño o creatividad. Pero no vayas sólo a los grandes nombres, si tus lectores ven siempre lo mismo, perderán el interés por lo que publicas, ya que se suscribirán a la fuente y te dejarán en bragas. Busca fuentes pequeñas e interesantes como puedan ser Enredando por la Red en marketing online, Octavio Pérez en cuanto a deporte y vida saludable se refiere o Lucas Gisbert en piscinas conceptuales y espacios de agua.
2. Piensa en multi-plataforma: tus lectores consumen contenido en una extensa variedad de formas, no te limites a ti mismo con tu propio blog y los canales social media. Piensa sobre cómo re-orientar tu contenido curado en formato podcast, ebook, webinar, hangout, estudio u conferencia. Invita a otros profesionales a participar en este proceso, pueden ser de diferentes áreas, localizaciones e industrias, de esta manera abarcarás más lectores.
Si tienes lectores offline, monta un evento. Si están en diferentes partes del mundo, usa hangouts. Cualquier cosa que haga interactuar a los lectores va a proporcionar una más profunda conexión.
3. Obtén los inputs de tu lector: cuando los lectores se involucran en ayudar a crear contenido, el mundo conecta y todos prestan atención a eso. Lo que significa que invierten en ti y están más conectados con tu contenido. Puedes publicar guest posts de lectores o crear encuestas para saber que tipo de contenido curado quieren leer en el futuro. Si lanzas una newsletter, incita a tus suscriptores a responderte con sugerencias y mejoras en los temas que les gustaría profundizar.
Este tipo de inputs convierten a tus followers en clientes. Imagina que organizas un evento ¿por qué no permites que tu comunidad creer la gráfica, el título e incluso alguno participe cómo expositor. Esto genera un sentimiento de pertenencia en tus lectores. Lo cual incrementa la posibilidad de que atiendan al evento.
4. Di algo que no esperarías: una anotación, o incluso incorporar tu opinión más que resumir lo que han dicho otros, eso es valioso. Lo que tu tienes que decir, no lo que otras fuentes dicen, tu experiencia, pensamiento o conocimientos. Sin tu enfoque único estamos perdidos, nadie visitará tu blog. Después de todo, que traduzcas un recurso no aporta nada nuevo, siempre puedo ir a la fuente original y traducirlo.
Intenta decir algo fresco y nuevo. Si alguien dice que social media está muerto y muchos lo siguen, por qué no explicar por qué social media está más vivió que nunca. Siempre desde el respeto, pero no tengas miedo a ser disruptivo, atrevido e intrépido, te recompensarán por ello.
Habrá lectores que estén de acuerdo, otro no, es muy ok, lo que debería preocuparte son los indiferentes.
5. El call to action lo es todo: los datos dicen que usar la frase "por favor RT" obtiene cuatro veces más RT que cualquier otro tipo de RT. Los "call to action" (llamadas a la acción) son una fase vital en cualquier tipo de contenido curado, donde animas a los lectores a compartir, comentar o incluso comprar. Sin "CTA" los lectores se irán sin realizar ninguna acción. Preguntas, puntos de vista o ejemplos propios, pueden ayudar a crear esas conversaciones.
¿Qué opinas? ¿Cómo creas "curated content" que conecte?
Photo credit: Sally Wilson.
EL PODCAST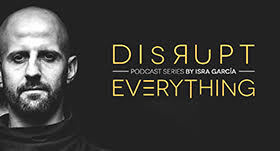 WEB SERIES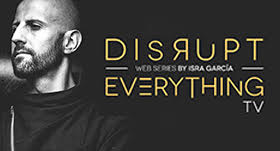 IG - LA AGENCIA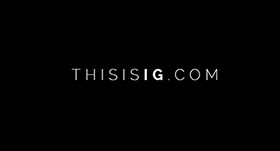 LOS LIBROS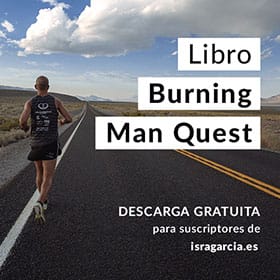 Speaking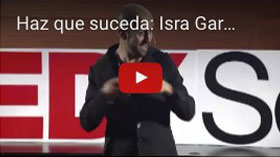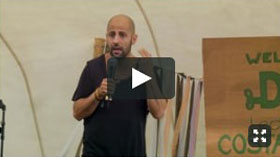 Más conferencias...
Entrevistas / TV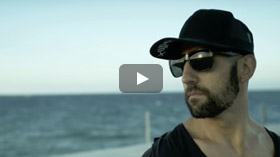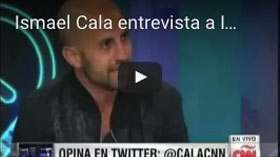 Más entrevistas...
Historial / buscar