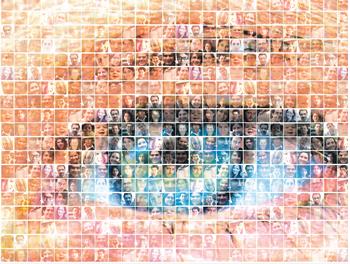 Hace unos meses realizamos una investigación de mercado social media para una de las marcas con las que trabajamos. Aquí conté con la ayuda de Aitor también.
Cómo Realizar la Investigación de Mercados Social Media
La forma de realizar y comunicar la investigación en social media fue de la siguiente manera:
Web: creando un slide con call to action que lleve a la noticia.
Pinterest/Instagram: una imagen con call to action, tanto en forma de texto como visual. Por ejemplo: un símbolo de interrogación.
Google +: desarrollando el formulario en forma de post.
Youtube: utilizando los "bocadillos" (tipo comic) con el link al final de los vídeos más virales del canal.
Facebook: a modo de "preguntas"en Facebook.
Twitter: incitando a la comunidad a través de encuestas y cribando la información obtenida.
Monitorización y escucha activa: detectando y analizando las menciones y filtrándolas dependiendo su sentimiento.
Luego todo esto era llevado a un excel para ser trabajado posteriormente.
Funcionamiento y Resultados
Trabajamos sobre tres variables que buscaban obtener datos sobre el funcionamiento de la marca en tres de sus actividades principales.
Lo curioso – o quizás no tanto – es que los resultados obtenidos en 2 de las 3 actividades estaban bastante alejados de nuestra percepción de resultado esperado.
El management de la marca no entendía que podía haber podido pasar, en su opinión los resultados estaban cantados, no había color. Excepto que obviaba los dos factores más determinantes, tus sesgos/visión del mundo y que lo que había al otro lado era tal comunidad, individuales con gustos, hábitos y comportamientos heterogéneos y en la mayoría de veces irracionales. Lo creas o no esos datos se remiten en parte a la opinión de nuestra comunidad, sí la de la marca, los fans, esa comunidad que compra, comparte, ayuda a expandir la marca y están todo el día pendiente de todo lo que hacemos.
Limitaciones y Opinión
Si la investigación de mercados un muestra tiene un margen de error razonable o imprecisión de +/- un 5%, quizá en social media y concretamente en Facebook, podríamos considerar que ese porcentaje de margen de error razonable podría ascender hasta incluso un 35% – por decir una cifra. Ya que la fiabilidad del estudio se pierde por completo al no poder segmentar y especificar a la muestra de manera homogénea.
Sin embargo y lejos de eso, los datos son los resultados de los que la comunidad ha respondido, estos datos son recogidos durante un periodo de tiempo de casi 3 meses. Pienso que es muy complejo confiar en la información recogida en la Web Social, pero eso no quiere decir que no sean datos significativos con los que trabajar. Si me preguntas, creo en la veracidad de la audiencia. Mi opinión.
La gente de tu comunidad ama lo que haces, por lo menos esos fans alocados, cada vez que haces algo se vuelcan con tu marca. Cuando te piden obtener datos primarios de una fuente como social media, te expones a un riesgo de fiabilidad y heterogeneidad, algo que puede resultar un poco concurso de evaluar.
Puedes apoyarte en varias plataformas sociales, Sitio Web y en el marketing online. En nuestro caso, la matriz siempre ha estado en Facebook, pero desde los otros sitios rebotábamos a todas las demás plataformas. Verdaderamente no creo que toda nuestra audiencia esté ahí, pero si una gran parte, si luego quieres comprobar que piensa la gente de a calle, eso ya no es trabajo nuestro. Pero si es importante hacerlo.
No Ignores lo que Importa
No escatimamos recursos en tratar de recoger una muestra amplia para mostrar variedad de resultados. Puede que la información obtenida no te guste, pero es lo que tu público potencial piensa ¿lo vas a ignorar?
Conclusión ¿te puedes fiar al 1.000% de las encuestas? respuesta, no, pero sirven para orientarnos, coger feedback y mejorar, de eso se trata ¿no?
Photo credit: Sphenia.
EL PODCAST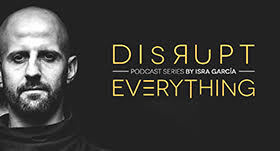 WEB SERIES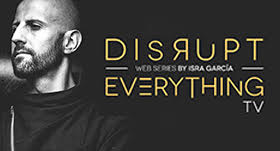 IG - LA AGENCIA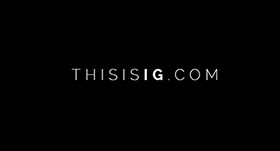 LOS LIBROS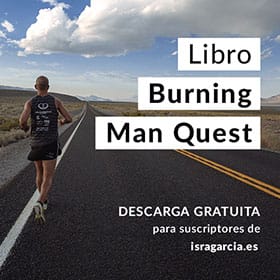 Speaking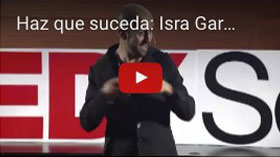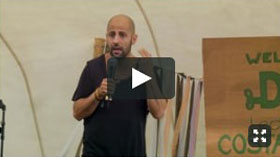 Más conferencias...
Entrevistas / TV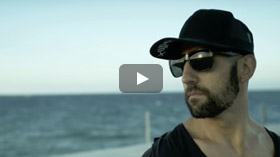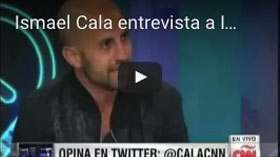 Más entrevistas...
Historial / buscar