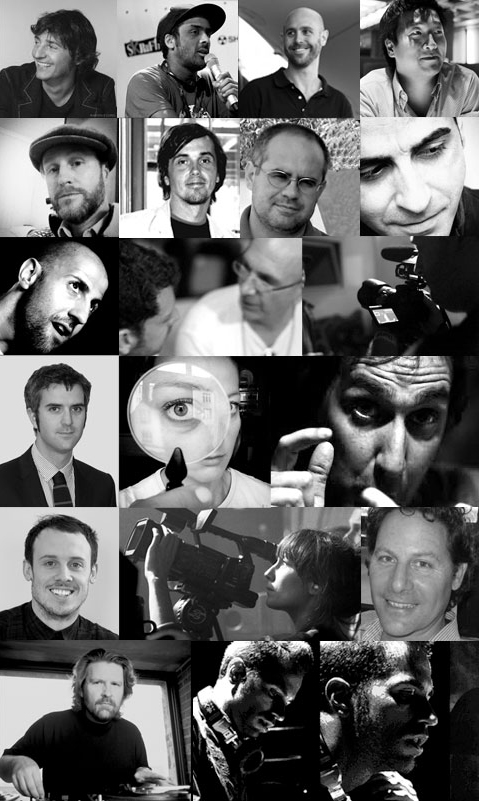 Este próximo jueves 13 de Junio empieza la 20º edición del festival internacional de música avanzada, Sonar.
Sonar es una de las ferias de música electrónica más importante del mundo, donde se reúnen marcas, artistas, profesionales, entusiastas y fans de esta industria para seguir haciendo crecer este gran movimiento que actualmente mueve millones de personas y también millones de euros.
La programación de Sonar está dividida en 2 zonas horarias, "Sonar by night" y "Sonar by day". En "Sonar by day" puedes encontrar además el área Sonar+D. Término que hace referencia al lado más profesional de Sonar. Dentro de este apartado existe una actividad llamada "meet the expert", que es donde estaré participando el viernes día 14 de 17h a 19h.
"Meet the expert" está destinado a crear encuentros con renombrados profesionales de las industrias creativas de la música, comunicación y marketing para que aquellos que están acreditados en Sonar+D puedan preguntar, consultar, ser aconsejados o exponer sus ideas o proyectos en sesiones cortas de 10 minutos. Es decir, tienes 10 minutos para tener un encuentro con cada uno de nosotros, durante ese periodo de tiempo somos todo tuyo.
Equipo meet the expert
Estos son el equipo de profesionales confirmados para esta edición, con los cuales puedes conectar y trabajar en "meet the expert" si estás acreditado en Sonar+D:
Jueves 13 junio – 17h a 19h.
Sam Valenti: Ghostly /Gestión digital de sellos discográficos.
Coyu: Suara / Sello discográfico.
Lukas Girling: Scott Snibe Studio / Desarrollo de soportes interactivos.
Valentino Barrioseta: Bridges for Music / Asesoramiento de marcas musicales.
Simon Lee: Incubio / Consultoría tecnológica.
Matias Llort: YouTube / Emisión online.
Carlos Ferreiro: Appcircus / Apps.
Enric Guaus: ESMUC – Universitat Pompeu Fabra.
Peter Van Galen: Earproof / Protección auditiva.
Jordi Delgado: Universitat Politècnica de Catalunya / Desarrollo de software.
Josep Perelló: UB-Institut de Cultura de Catalunya / Arte y Ciencia
Albert Salmerón: Producciones animadas / Promoción musical.
Viernes 14 junio – 17h a 19h.
Nic Baird: Resident Advisor / Comunicación musical online.
Nacho Marco: Loudeast Records / Artista y productor.
Isra García: IG / Consejero en New Media, Marketing Digital & Human Media.
Trond Trones: Phonofile / Experto en servicios musicales digitales.
Holger Wick – Romi Angel – Klara Mottlova: Cine y Documental.
Stephen Webber: Berklee College of Music / Música y productor.
James Howard: Google + / Redes Sociales.
Xavier Manresa: Asociación Promotores Musicales / Promotor musical.
William Hochberg: High Mountain Law / Derecho Americano.
Nikhil Snah: Mixcloud /Emisión musical online.
Javier Fusté: KPMG / Derecho europeo.
Jamie Hughes: Songkick – Detour / Promoción de conciertos por crowdfunding.
 Aquí tienes las bios de todos ellos para mayor profundidad de información.
Para poder acceder a "meet the expert" deberás reservar tu plaza en el directorio para acreditados de Sonar+D.
Bridges for Music
Además de mi participación en "meet the expert", Bridges for Music, la ONG de la cual soy responsable de comunicación y marketing digital, presentará de la mano de sus embajadores, Luciano, Skrillex y Richie Hawtin y su director, Valentino Barrioseta, el proyecto realizado este año en Sudáfrica. Esta conferencia será a las 16h en Sonar+D. Aquí tienes el trailer oficial.