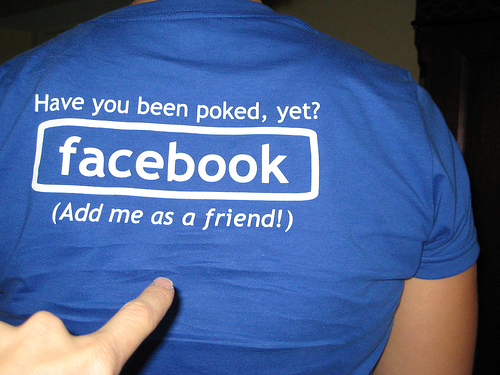 Cuando alguien habla de Marketing online, Digital, Redes Sociales, Social media, Internet, la Web Social…Hay un término, concepto o como quieras llamarlo, que sobre sale del resto, Facebook. Toda acción, táctica o estrategia online parece terminar en Facebook ¿Por qué? ¿No hay otras plataformas sociales? – hay alrededor de 350 conocidas, de ellas por lo menos 50 son altamente aprovechables.
Es Lo De Siempre
Me parece que la forma más sencilla para resumir lo que quiero decir, es alguna de estas frases:
– "Por que buscar en otro sitio, si todo el mundo está en Facebook?
– "Facebook es lo más conocido, está en boca de todos".
– "¿Has preguntado a otras personas si conocen: Foursquare, Twitter, Linkedin, Reddit? La respuesta es no…"
– "En Facebook puedo llegar a todo el mundo, de manera fácil, rápida y yo misma/o" – aquí es donde olvidamos los conceptos más significativos: intrusivo, coherente y retorno.
Me parece que en muchas ocasiones no hay una dirección definida cuando usamos Facebook para nuestra marca o negocio. Todos queremos estar, pero no sabemos para que o porque – no me vale, para ganar fans o vender más, eso sería terriblemente volátil.
La Pregunta
Luego viene la pregunta del millón:
– "¿Cómo consigo más fans? ¿Qué hacer para aumentar el número de fans de mi página de Facebook?
Ok ¿Quieres que te siga? ¿Qué sea fan tuyo? ¿Qué esté pendiente de ti y de lo que dices/haces? ¿Qué te ayude? bien…¿Qué me das a cambio? Más vale que lo que me des sea algo importante, relevante, llame la atención, atractivo y sobre todo. haga que pueda hablar a mis amigos de ello. Sino, olvídate  y busca a otro que molestar…¿Coges la idea? Piensa en algo grande que ofrecer. Lo que sea, pero algo que pueda hacer que te levantes de la silla o como mínimo que hagas click en esa URL y aprietas en ese botón que pone "Me gusta".
Preguntas Interesantes
Creo que algunas preguntas interesante serían:
– ¿Quién está haciéndolo bien en Facebook? ¿Cómo lo están haciendo? ¿Por qué lo hacen?
– ¿Cuál es el ROI que busco en Facebook? ¿Cómo obtenerlo?
– ¿Cómo voy a medir las acciones que voy a llevar a cabo en Facebook y alinearlas con mis objetivos?
No Lo Conseguirás Facebook
Es "power to the people" y ellos lo saben, eso es lo que a algunos les da miedo. Irremediablemente el timón a cambiando de mando y aunque algunos no lo quieran creer el mando ya no es de las marcas, es de la audiencia y su influencia sobre ellas. Aunque Facebook se empeñe en todo lo contrario, destrozando todas nuestras inversiones en Facebook cada vez que se antoja en cambiar el funcionamiento de Facebook y alterar su interfaz, añadiendo, cambiando o eliminando elementos de Facebook y que afectan a nuestra empresa.
Si tienes una página no-interactiva en Facebook y a eso lo defines como estar en Social Media, no sólo te estás mareando a ti mismo, sino que estás echando por los aires tu identidad digital. No hace falta mencionar, lo que pasará con tu audiencia. Si aun sigues teniendo alguna, claro.
Si fuéramos lo suficientemente críticos y analíticos, nos daríamos cuenta de que Facebook nos usa a nosotros y no al revés, que es como debería ser. Es entonces cuando lanzo esta pregunta ¿Es tan vital que tu empresa o negocio esté en Facebook?
EL PODCAST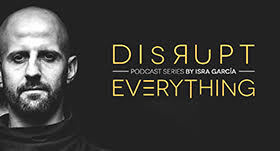 WEB SERIES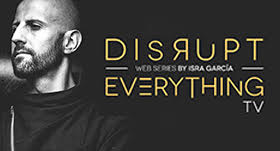 IG - LA AGENCIA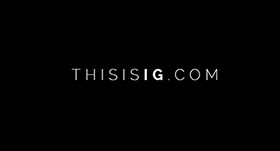 LOS LIBROS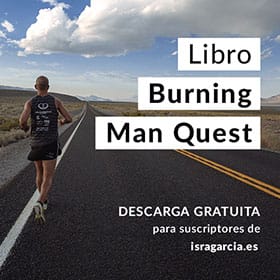 Speaking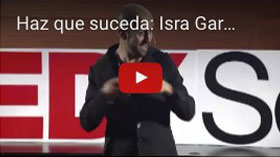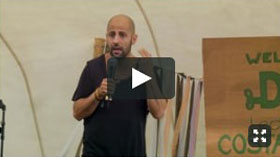 Más conferencias...
Entrevistas / TV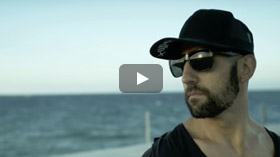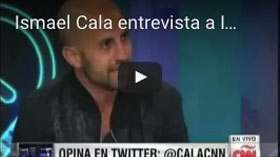 Más entrevistas...
Historial / buscar