Consultor
"Solo hay que rendir cuentas a la brillantez del resultado"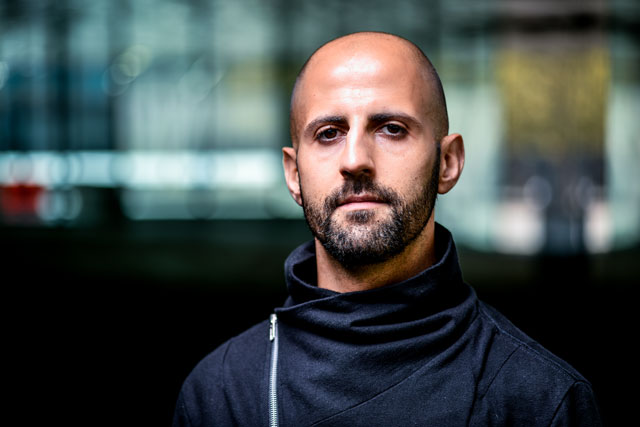 Photo credit: Looker Media.
Mi Trabajo
Mi trabajo como consejero y consultor se basa en reflejar cambio, inspiración y disrupción en personas y negocios. Me importan las interacciones humanas. Ese es el motivo por el cual hago que la innovación disruptiva, nuevas formas de comunicación y marketing, la web social e Internet, choquen con la naturaleza humana, con sus emociones, sus sentimientos y sus relaciones. Trabajo en la transformación de negocios y personas, de manera que puedan salir a la superficie de esta nueva economía conectada que supone el mundo en el que hoy vivimos.
Más información sobre mi trabajo. 
¿Cómo podría ayudar?
Durante mi trayectoria he tenido el privilegio de trabajar – como consultor y consejero – con grandes profesionales. Explorando junto a ellos y agencias, pymes, freelances y compañías nuevos caminos. En muchas ocasiones exitosos; en otras, no tanto. Aunque, al fin y al cabo, en eso consiste el trabajo que importa, en aprender y absorber el máximo de todas las experiencias (buenas y malas). Todas esas experiencias y aventuras sumadas, me han permitido entender y utilizar el marketing y la innovación a través de Internet como medio de expresión para conectar a marcas con oportunidades, mediante interacciones humanas.
Me dedico a la consultoría y asesoría profesional. One-to-one o colectiva, – y a través de IG como grupo a marcas y organizaciones – a transformar  negocios, organizaciones o marcas en activos válidos para esta economía. Esto les permitirá cumplir sus objetivos de la manera más eficiente. Idear, desarrollar, probar, practicar, fallar y volver a empezar. Esto se traduce en valiosa experiencia y consejos al servicio de los grupos o individuales con los que trabajo. Cuando los proyectos, las necesidades y los objetivos se amplían, entonces recurro a la fuente inacabable de recursos que representa IG. Incluyendo a toda la gente increíble que hay detrás.
Todo lo compartido y discutido en mi blog, son reflexiones y conclusiones fruto de esas experiencias en cada una de las aventuras, proyectos y negocios en los que he participado. También, del trabajo realizado para todas las compañías con las que he colaborado. ¿Lo mejor? Lo que todavía queda por llegar, aprender, mejorar y, por qué no, lo que queda por divertirse.
Consultor
Trabajo y trabajo
Hace más de 7 años que he desempeñado labores como consultor y educador. Han sido en materias relacionadas con la innovación disruptiva y nuevas formas de hacer marketing. En másteres y postgrados en escuelas de negocios y universidades como EOI, Nottingham Business School, Leeds University o Manchester University o Universidad Externado de Colombia. He colaborado en varias publicaciones internacionales como Social Trends, Business Insider, Inc. o SmartBrief. También en portales de Latinoamérica como MarketingHoy (Chile), Mprende (Colombia) o INyES latino. Y desde hace más de 4 años, en Social Media Today. Una de las plataformas líderes mundiales en recursos e información sobre Social Media. Donde además he formado parte del programa "Best Thinkers". También he podido colaborar indirectamente con FastCompany y formo parte de Social Media Examiner como blogger ocasional.
Asociaciones y organizaciones
Actualmente poseo un blog profesional dentro del medio líder Expansión, donde escribo semanalmente sobre "Economía Disruptiva". Además de ser columniasta semanal en The Startup, una de las publicaciones líderes en Medium. He asesorado a más de 48 compañías dentro y fuera del país. Desarrollado proyectos y trabajo para más de 53 clientes. He participado en más de 390 conferencias, seminarios y eventos de la industria del marketing y la comunicación en Europa, Latinoamérica y Estados Unidos. Impartido talleres para altos directivos, grandes, medianas y pequeñas empresas, para marcas multinacionales y organizaciones gubernamentales y no-gubernamentales. Marcas como: Disney, 3M, Sodexo, Galletas Gullón, AVIANCA, Price Waterhouse Coopers, DeRose Tribeca, Codensa, EOI, CORONA, Corpbanca, Grupo BC, Cibergestión, Kryptobits, Cryptosolartech, Token Home, Bancolombia, Sonar, Kellog's o International Music Summit.
Contribuciones
He trabajado como director, responsable de Marketing Online y Social Media Marketing en el grupo Amnesia Ibiza, considerado "The Best Global Club" durante 4 años seguidos. Recientemente he auditado el hotel más tecnológico del mundo; Ushuaia Ibiza Beach Hotel. Donde además, he trabajado ocasionalmente como consejero en social media y transformación digital. Colaboro como marketing advisor para el director de marketing del Grupo Palladium. He colaborado como consejero freelance o advisor de Social Media Marketing y New Media para distintas empresas en Europa: blur-Group, BlackBerry, Sodexo, Pioneer, EMI Music y MTV. Actualmente trabajo como consultor en Dirección Marketing 360 para Cibergestión by BC División Latinoamérica.
También he desarrollado funciones como director de marketing online y nuevas formas de comunicación en otros grupos como Music On, donde además me ocupé de la identidad digital, presencia online y branding de Marco Carola. Uno de los artistas más reconocidos en la electrónica mundial. He participado durante más de un año y medio como responsable del área de marketing y comunicación digital en Bridges for Music, una ONG internacional que opera en Sudáfrica, Brasil e India. Otras empresas que he asesorado y aconsejado en estos últimos años han sido Panama Jack, Sodexo, Lacasitos, Mentolín, Ecopetrol, Disney España, Grupo Micronet, Codensa, 3M o Grupo Sura. Hoy en día trabajo como consejero digital para Raptor Marketing (Reino Unido). Y dirijo todo lo que IG representa a día de hoy.
Si quieres saber más acerca de mis proyectos y experiencia profesional, haz clic en mi bio profesional.
Experiencia
Son ya más de 9 años los que llevo trabajando en marketing y la economía digital y su entorno. Como estratega, ejecutor, director de proyectos, consultor, empresario o director de agencia. He trabajado para agencias y compañías europeas y norteamericanas (hoja de proyectos). Esto me ha permitido poder contrastar las formas de trabajo, conocimientos, aplicaciones, procesos –y cómo la cultura afecta a todo esto– entre los dos continentes. Esto, junto a un seguimiento exhaustivo en lo que se denomina la nueva economía, me ha permitido poder generar una base de experiencias, recursos, fuentes y conocimientos que son, sin duda, un valor diferencial para mis compañeros de trabajo (lo que otros llaman clientes).
Si considero que tengo una profunda experiencia en el marketing y la innovación, no es porque sea más listo ni más inteligente que otros –que no lo soy–, sino porque he estado experimentando, haciendo e intentando cosas diferentes durante todo este tiempo. He caído innumerables veces y eso me ha llevado a aprender. No te digo que no volveré a caer, pero mi margen de error se ha visto reducido considerablemente. Por eso sé que soy bueno en lo que hago.
Isra
Porque, como mencionó Richard Branson citando a Herb Kelleher, "contrata a alguien por su actitud y entrénalo para que desarrolle sus habilidades". Puede que suene raro, pero así es. Uno de los motivos por el cual soy tu mejor opción, es el simple hecho de ser yo. Mi actitud decidida, optimista, proactiva y canalizadora del cambio. Estas cualidades son una de las mejores razones por las cual deberíamos trabajar juntos. Sé quién soy, a dónde voy y cómo voy a hacerlo. Quizás falle, pero lo lograré. Mi trabajo no es asumir nada, sino cuestionarlo todo. Eso lo hago a través de una visión disruptiva y creativa. Una que hace posible para las marcas contar con una visión diferente. Creo que la única cosa capaz de cambiar el mundo son las personas. Por eso me rodeo de los mejores, más intrépidos, inteligentes, pillos y astutos. Para poder conseguir cambiar las cosas.
¿Quieres conocer algo de mi historia? Aquí está.
La clave es la transformación
La clave es re-alinear nuestro negocio con la nueva economía a la que nos enfrentamos:
Desarrollando procesos simbióticos entre los modelos tradicionales de marketing y comunicación y los digitales.
Educando y potenciando en las personas el nuevo set de habilidades, capacidades y aptitudes necesarias para sobresalir en este nuevo entorno tecnológico, conectado y disruptivo.
Creando relaciones, pero no de clientes. Experiencias, pero no de servicios o productos. Creando emociones, pero no de marketing
Nosotros utilizamos las herramientas de esta presente economía para crear cambio, optimizar procesos, impulsar personas, potenciar las interacciones y, por lo tanto, las relaciones humanas y lograr que lo que la marca transmite, cuente una historia que resuene en el público y provoque una gran vinculación entre ambos, que genere valor, el cual será percibido y recompensado. 
Algo más como consultor
La relación que mantengo con mis clientes/partners está basada en el mismo punto diferencial que utilizo en mi trabajo. Donde el eje central es el Human Media. Es decir, las relaciones e interacciones humanas más allá de cualquier medio, plataforma o canal. Ese es el elemento diferenciador capaz de cambiar el resultado y generar transacciones de valor. Porque es esencial no olvidar que todo lo que hacemos, al fin y al cabo, va sobre personas y sus relaciones entre ellas. Fácil de entender, pero en ocasiones difícil de aplicar.
Tú sabes mejor que yo lo que tu empresa necesita. Mi trabajo como consultor y consejero es escucharte para después guiar, asesorar e impulsarte a llegar a transformar esas necesidades en beneficios. Esto es lo que hago en IG.
Aquí encontrarás una lista con algunas otras cosas que he hecho durante este tiempo.
Testimonios
(He querido dejar el siguiente testimonio como originalmente estaba escrito, a pesar de que sea en inglés).
"Isra, unlike many senior marketeers, nowadays doesn't claim to be an expert. He understands that the overused term ceases to exist in a world with sharper consumers who are no longer passive to conventional communication. Forget traditional channels, this guy brings forward the idea that we are all individuals, despite our similarities and naturally recognises the importance of brands having human relationships to succeed with their customers in this modern age. It's for this reason he is great at what he does, twinned with his determination and enthusiasm when speaking to thousands at a conference through too educating just one CEO in a boardroom. A top trump in my black book".
Sus mejores cualidades: Grandes resultados, de fácil trato y creativo.
Matt Jones, EMEA brand engagement manager en Research In Motion, BlackBerry y owner en MONK.
"Conocí a Isra en una charla que asistí de Adictos Social Media y a los 5 minutos ya sabía que teníamos que trabajar juntos. Su mentalidad tan optimista, directa a conseguir lo que te propongas, y su indudable conocimiento, han hecho que en pocos meses haya conseguido un cambio muy relevante en nuestra empresa.
Para Isra no existe el verbo en condicional, es decir, no se quedan proyectos y sueños en el aire. Y eso, para quienes no pueden conseguirlo en su día a día, servirá de gran ayuda.
Aconsejo a todas aquellas empresas o personas que estén buscando a un gran consultor, que tengan el placer de conocer a Isra personalmente. Estoy seguro de que esos proyectos que hay en mente se llevarán a buen puerto y en breve espacio de tiempo de la mano de Isra.
Con Isra ganas un asesor y un amigo. Muchas gracias, seguiremos con Human Media y como dices tú, ¡rockeando!"
Lucas Gisbert Vives, gerente comercial en Gunitec Concept Pools.
Más testimonios
"Durante nuestra vida profesional estamos en contacto con un importante número de colaboradores, empleados y clientes. Una de las mayores satisfacciones es poder comprobar, con el tiempo como medida, cómo se desarrolla una persona, cómo va cambiando y se modela, estiliza y convierte en aquello que él desea. El caso de Israel es uno de eso que crea auténtica satisfacción, una persona que desde que la conozco nunca ha puesto límites a su meta y que, sin duda, conseguirá aquello que se proponga, puesto que el tesón, la constancia y la obstinación son algunas de sus grandes virtudes.
Durante el tiempo que desarrolló su trabajo en nuestras empresas, lo hizo siempre de forma profesional, aportando ideas y nuevas posibilidades de negocio. Sin duda volveríamos a contar con él para ampliar nuestros horizontes.
Recomendamos absolutamente su contratación como consultor y consejero, por parte de empresas que deseen una mente despierta con muchas ganas de afrontar proyectos".
José Diego Barber, Social Media Strategy consultant, Yossoy.
"He tenido el placer de conocer a Israel profesionalmente en el sector de los Social Media. Creo que es un gran profesional, muy bueno en lo que hace, principalmente porque hace lo que le gusta.  Destaco de él su afán de superación, su 'no hay reglas', su optimismo y sus ganas de hacer".
Me quedo con su forma de definirse en este mundo: consultor trabajador, lo que denota una gran humildad".
Vanessa Miralles, formación online, Fundesem Business School.
"Isra es una persona que combina una desmedida pasión por lo que hace, lo que le permite ver oportunidades donde otros ven límites. En estos últimos años que llevamos colaborando juntos, he podido ver su evolución como ponente y como consultor de proyectos, uniendo lo mejor de ambos perfiles. Sin duda me gustaría recomendar a Isra como "más que un experto en Social Media", un excelente consultor, que conjuga conocimiento de las plataformas sociales y visión de negocio".
Diego Jimenez, CEO Spain & Portugal, ROI UP Agency.
"Entusiasta y experto consultor del Social Media, hace que las cosas sean más sencillas. Muchas gracias por tus consejos".
Laia Congost Relats, responsable de Marketing y Comunicación, Contact Center Institute.
¿Seguimos?
Si quieres más información sobre mis servicios como consultor o agencia o cualquier otra pregunta, por favor contáctame.
Summary
Article Name
Isra García consultor y consejero
Description
Isra García actúa como consejero, consultor, profesional independiente y director de proyectos en marketing, transformación digital, innovación disruptiva.
Author
EL PODCAST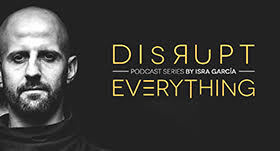 WEB SERIES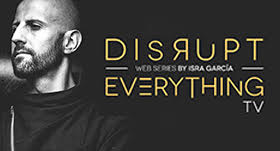 IG - LA AGENCIA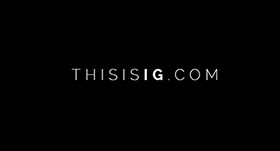 LOS LIBROS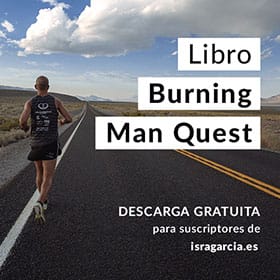 Speaking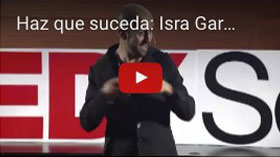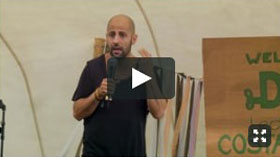 Más conferencias...
Entrevistas / TV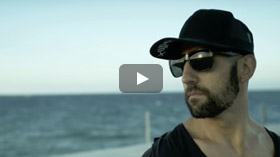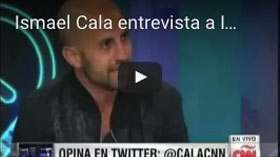 Más entrevistas...
Historial / buscar