Si buscas los límites, los encontrarás. Si ignoras el mapa, navegarás sin él. Cuando decides ser dueño de tu tiempo, prepárate para serlo. Si colocas toda tu energía y determinación en sobresalir, no hay manera alguna de que no acabes consiguiéndolo. Cuando insistes en ser consciente. En vivir en el presente sin importar lo frustrante y alejado de tu realidad que sea, sino no te detienes y prestas atención. Lograrás ser consciente. Desarrollarás el arte de darte cuenta de las cosas que pasan dentro y fuera. Si quieres liderar, ve y lidera, puedes lograrlo. Si quieres un mejor trabajo, no te quejes, ve y no pares hasta conseguirlo. Superación no es una palabra motivante, es algo a lo que recurrir cuando parece que no hay salida.
Estilo de vida: tu propia superación
Cuando eres consciente sobre la cantidad de elecciones que están a tu alcance. Te das cuenta la asombrosa habilidad que posees para cambiar el presente y de forma muy posible, alterar el futuro. Reconoces el poder que tienes para tomar decisiones importantes. No basta con reconocerlo, necesitas hacer algo más grande de lo que hayas hecho hasta ahora.
Necesitas superar barreras, necesitas esa superación interna que te ayuda a ir alcanzando logros que parecían inalcanzables. Ascender a un puesto ejecutivo en la empresa de tus sueños. Emprender tu propio negocio y hacerlo más que rentable en menos de dos años. Vencer la lucha contra el cáncer. Vender tu startup a un fondo de inversión. Escribir un libro. Superar una enfermedad crónica. Lanzar tu programa de televisión a través de Youtube. Dirigir tu propio corto. Pasar de tocar la guitarra en el barrio a tocarla en el Vicente Calderón como telonero de una gran banda internacional. Correr un maratón. Ironman. Ultraman. Inventar tu propio desafío… ¿Sigo?
Hazte a ti mismo
Sí, si ya lo has hecho sabes que no ha sido un camino fácil, pero ha merecido la pena. Esa mezcla de principio realmente amargo con esa profundidad fresca, deliciosa y revitalizante. El final es una incógnita, para todos. Si por otro lado, no has tenido la oportunidad de hacerte a ti mismo. Es decir, dejar a las circunstancias, el sistema, los críticos, la familia, los traumas, el contexto, la educación y toda una vida de "tengo que's" y "debo". Para trabajar en ti mismo/a, crearte desde las raíces, desarrollarte de la manera que te gustaría. Ser la persona de la cual te enamorarías. Ser el profesional que admirarías. No te engañes, esto no es charlatanería, es una realidad. Solo al alcance de las personas conscientes, preparadas para superarse cada día y convertirse en su "yo" más auténtico.
El mejor estilo de vida eres tu mismo. Hecho a tu manera, gustos, intereses y objetivos. Por encima de cualquier otra cosa. Superación consciente.
Pd. Nos vemos en el Maratón de Valencia. Corriendo o andando.
Vídeo: Run 2 Valencia – Maratón de Valencia / Movistar+. By LCBROS. 
Summary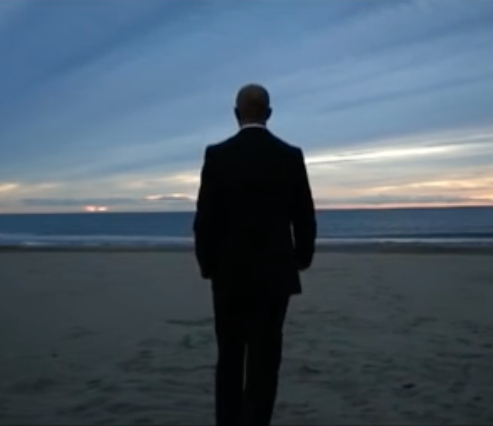 Title
Run to Valencia: Isra García, superación como modo de vida - Movistar+ / Maratón de Valencia
Description
Esta edición del 'Run to Valencia' quiere dar un salto más y conocer historias más personales. Nuestro primer guía es el alicantino Isra García, todo un revolucionario en el mundo del marketing, experto en aplicar sus principios de superación al deporte.