Conoce a los 21 agentes del cambio.
Agentes del cambio reunidos
Roberto G. Moreira
Trabaja desde los 16 años donde compatibilizaba sus estudios con el trabajo por necesidades en casa, trabajó en muchísimas cosas aparentemente sin "nivel", pero en todas ellas aprendió por el mismo camino, observar mucho e intentar aprender de todo. Aceptó trabajos en apariencia simples pero que le permitían acceder a colaborar con equipos de alto rendimiento. Se salió tres veces de mi zona de confort y habrá una cuarta, jamás ha ido a trabajar deprimido o sin esperar nada.
Tras incorporarse como consultor a PriceWaterhouseCoopers, paso al Banco Santander donde trabajo como Controller de la Division America durante 4 años, de ahí se marchó a una compañía de 9 empleados donde estuve 5 años hasta que fueron 250 personas. Le dieron el Premio Joven Empresario de Madrid. De esa compañía se marchó a Indra a dirigir un área de Negocio en BPO que facturaba 90 millones de euros al año. Dos años después y por una crisis personal con su CEO, Roberto marchó a Colombia a reflotar una de las filiales de su empresa actual, Cibergestión. De allí fundó la compañía en Perú, y 5 años después de su llegada a Bogotá, pasó a ser DG de Estrategia y Operaciones para un año y medio después llegar a ser CEO de la Cia en Latam. Donde ahora tiene a su cargo a mi cargo 1400 personas.
Isabel Romero
SEO Copywriting consultance. Project Manager en ULab y colaboradora de Metricool y Quondos. Profesora en diferentes Másters y Escuelas de negocios sobre Marketing Online. Colaboradora del programa de radio Lanzadera Digital.
María Albero
Cofundadora y Directora financiera. 1984 Alcoy, Alicante. Diplomada en Ciencias Empresariales, Universidad de Alicante, 2007 Después de trabajar en varios campos como la banca y la administración de empresas, y con una gran experiencia en finanzas y contabilidad, se une a Javier Moreno en 2016 para fundar Bambú Studio y ejercer como Directora Financiera, administrando y gestionando el día a día del estudio.
Atila Madrona
Periodista, surfista, fotógrafo y viajero. Documenta sus viajes, deportes y aventuras en Atila Madrona.
Javier Iriondo
Ex-deportista profesional en USA, cuenta con una dilatada experiencia profesional en distintas áreas de negocio, es Strategic Intervention Coach, ha impartido conferencias en más de 10 países y es autor entre otros libros del best seller "Donde tus sueños te lleven".
Vanesa Juan
Vanesa empezó en la promoción inmobiliaria trabajando en Madrid, Valencia, México DF y Rumanía. Después se pasó al mundo de la cosmética profesional visitando una media de 50 países al año y finalmente acabó en el negocio familiar, la agencia de transportes "Viuda de Tadeo Juan, S.A.".
Mayte Vañó
Campello Turismo, AlicanTEC. Diplomada en turismo, experta universitaria en Protocolo y Relaciones Institucionales, Licenciada en Publicidad y Relaciones Públicas, especializada en Comunicación Persuasiva. Lo suyo es la comunicación con mayúsculas. Social Media Strategist. Consultora y formadora de comunicación en Redes Sociales para empresas y administraciones públicas. Profesor colaborador Diputación de Alicante, Universidad de Alicante, Universidad Católica de Murcia
Vicente Juan García
Bombero miembro del equipo de rescate de la provincia de Alicante y ultradistancer runner. Única persona en el mundo en ganar las cuatro pruebas en autosuficiencia del Grand Slam 4 Desert en el mismo año.
Mago Mor
Su pasión es colaborar al desarrollo del talento de las personas, a través de la motivación, las técnicas artísticas, el humor y la neuromagia. Es graduado en Pedagogía de las Artes Visuales y la Interpretación por la Universidad Rey Juan Carlos. Se especializó en Communication and Media en la Northeastern Illinois University en Chicago –donde obtuvo el primer premio en el Concurso de Talentos-, en la Magic and Mistery School de Las Vegas y con el dramaturgo vanguardista Robert Wilson en Nueva York.
Desde los 6 años es artista voluntario en el Hospital Infantil del Niño Jesús. Presentador y guionista de eventos (#Unleash2016 de Pangea y Telefónica Open Future, el #5Start Comillas o Cooltura Lab. Ha producido numerosos espectáculos en empresas, teatros y espacios no convencionales. Su objetivo es que cada persona participante se sienta única, libere su talento y viva una experiencia inolvidable.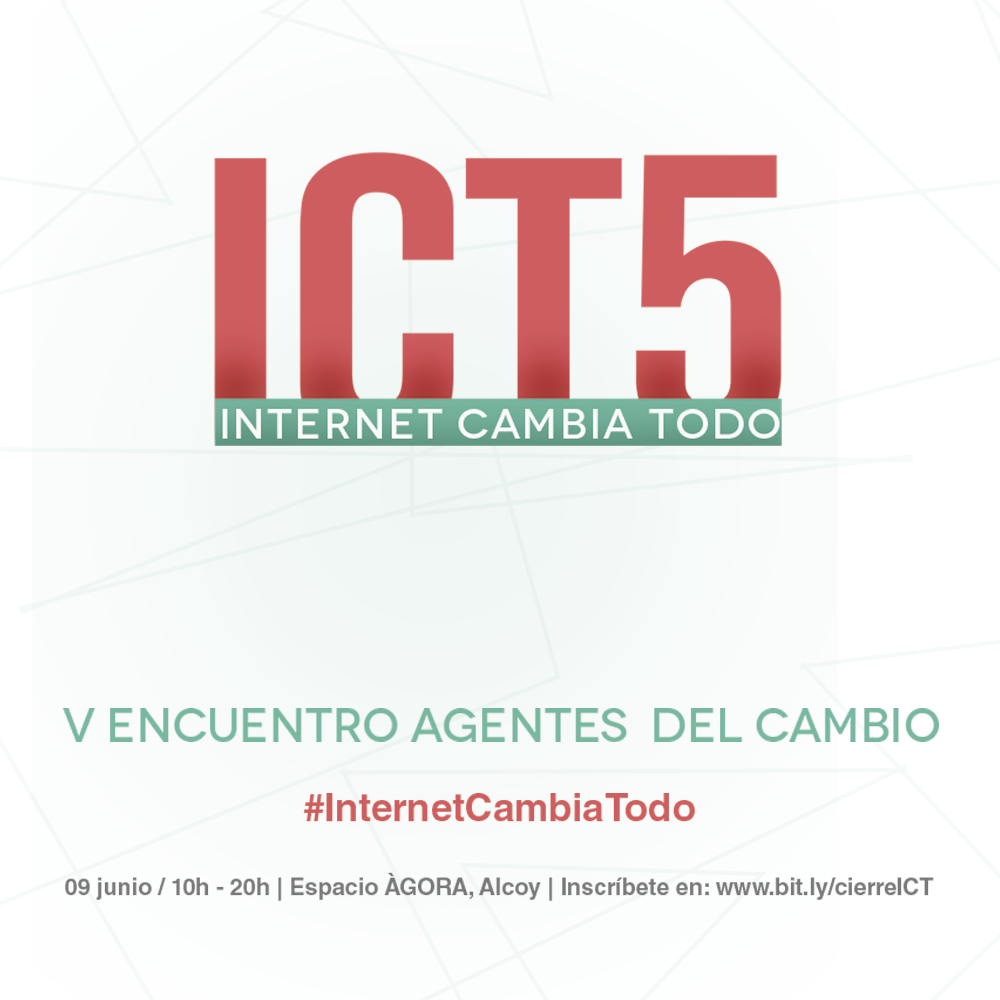 Manolo Pastor
Formador de personas. Director y creador de Academia da Vinci.
Charlie Abad
Publicista creativo especialista en creación de marcas. Charlie tiene 25 años y ha trabajado para más de 50 proyectos, contando con clientes como Juan Mata, Claudio Bravo, Josef Ajram, entre otros. Su trabajo y promesa principal se basa en la excelencia y en la importancia de los detalles.
Reme Egea
Formadora de formadores, Habilidades Directivas y Gestión de Equipos, Creadora del proyecto Con los pies en el Aula, Blogger, Podcaster, Conferenciante, consultora y socia de Proformación, S.L. Diplomada en Magisterio de Educación Física, Licenciada en Psicología, Master en Developmental Behavioral Modelling (DBM).
Albert Valero
Consultor de Marketing especializado en Ciclismo y Triatlón. Su blog albertvalero.com es referencia en marketing deportivo. Ha trabajado para marcas, eventos y proyectos como 226ERS, Bicilink.com, Triatlón de Sevilla, Triatlón de Posadas o el Trail de Doñana. Co-fundador y participante del Desafío-Madrid Valencia. Creador de Templos del Ciclismo, la comunidad de ciclistas colaborativa en español más grande de Instagram. Speaker y docente sobre marketing en escuelas de negocio.
Ana Silleras
Maga en el teatro La escalera de Jacob. Escritora, cámara y activista independiente. Fundadora y participante de la asociación talento X talento. Un pie en Madrid y otro en el resto del mundo. Digna de estar entre los agentes del cambio.
David Baldovi
Ingeniero en marketing. Estratégico y observador, capaz de interpretar el mercado y enfocar las marcas hacia las necesidades del consumidor. Gestiona las marcas a nivel emocional. Director de Brandsummit, Brandsummit Academy, Esforç identitats esportives y Koa Distance. Superación y mejora continua como estilo de vida. Emprendedor. Triatleta de larga distancia.
Gema Payà
Periodista/Blogger. Su reto diario es saber comunicar mis sus pasiones, el running, la comunicación y la moda.
José miguel Piñero
Diseñador y artesano nacido en Alcoy, formado en la Escuela de Artes Aplicadas y Oficios Artísticos. Su larga trayectoria en la decoración, tematizada le abre las puertas de la alta gastronomía produciendo muchas de las vajillas y elementos decorativos para los grandes Chefs del panorama.
Jordi Reig
Fisioterapeuta Experto en fisioterapia Deportiva, Punción Seca y en E.P.I. Ecoguiada (Electrólisis Percutánea Intratisular). Triatleta, 13 veces IRONMAN, 4 x IM Hawaii 2008-10-12-15 Cofundador de Runners for Ethiopia.
Maxi Silvestre
Director General de Marketing and Schools. Cofundador de los Premios Nacionales de Comunicación y Marketing educativo. Maxi coordina su agencia de consultoría de Marketing Educativo, innovación y gestión de centros de educación infantil, colegios y universidades. Formador y speaker especializado en el cambio y la innovación en la educación: Metamorfosis educativa. Director de Marketing en Salesianos Valencia, maestro y psicopedagogo. A Maxi le apasiona relanzar y redimensionar colegios y acompañarlos al siguiente nivel en comunicación y marketing.
César Mariel
CEO y fundador de Iristrace.com, empresa de base tecnológica que soluciona la manera en la que las empresas recogen sus datos diariamente, así como ayuda a analizar esta información para mejorar la toma de decisiones y/o acciones. Empresas como Carrefour, Bimbo, Roca, NH Hotels, Vincci Hotels entre otros ya lo utilizan para mejorar sus operaciones y calidad. Profesor en varias Universidades y Escuelas de Negocio pero en pleno proceso de aprendizaje continuo.
Enrico Ahrens
Profesional del área de desarrollo de negocio, marketing y comunicación. Siempre pensando en las ventas, mejorar los procesos, incrementar la visibilidad de marca, gestionar las percepciones que marcan las diferencia y buscar sinergias en todos los ámbitos anteriormente mencionados. Doer, mapmaker, emprendedor y consultor.
Todos juntos: Cierre Internet Cambia Todo
Estos 21 agentes del cambio se reunirán para dar forma al V Encuentro de Agentes del Cambio: Cierre internet Cambia Todo. 09/06 de 10h a 20h, en el Ágora Alcoy.
Puedes inscribirte y asistir completamente gratis. Es lo que tiene el cambio y los agentes del cambio, que es un derecho, no un privilegio.
Extra: anunciamos que habrá retransmisión en directo para aquellos y aquellas agentes del cambio que no puedan presenciarlo en vivo. Será anunciado la próxima semana.
Artwork: Charlie Abad Estudio.
Summary
Event
​
V Encuentro Agentes del Cambio: cierre Internet Cambia Todo
Location
​
Espacio Ágora

,

Plaza Ramón y Cajal 1

,

Alcoy

,

Alicante

-

03801
Starting on
Ending on
Estos 21 agentes del cambio se reunirán para dar forma al V Encuentro de Agentes del Cambio: Cierre internet Cambia Todo. 09/06 de 10h a 20h, Alcoy...
EL PODCAST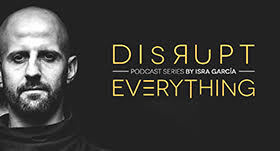 WEB SERIES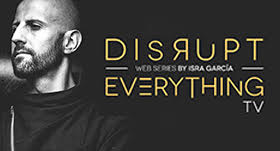 IG - LA AGENCIA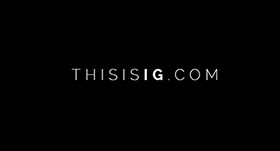 LOS LIBROS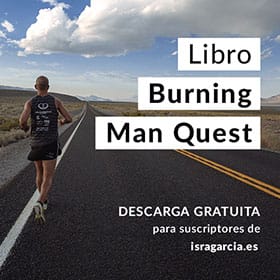 Speaking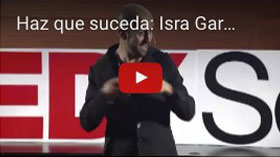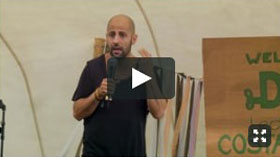 Más conferencias...
Entrevistas / TV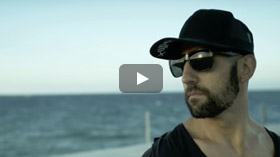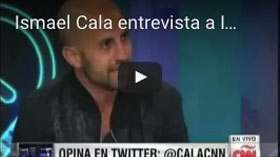 Más entrevistas...
Historial / buscar