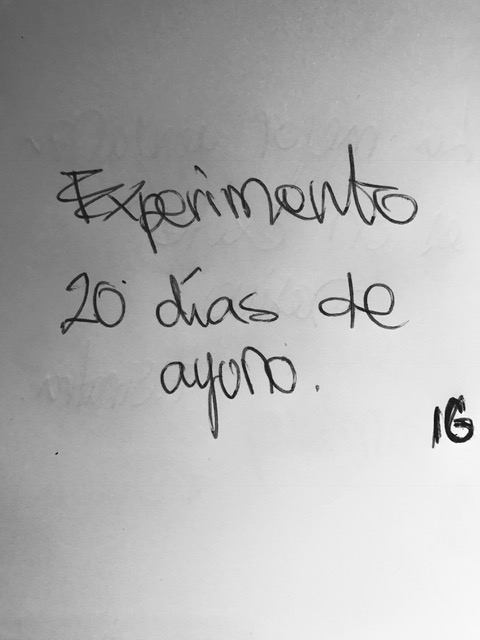 El pasado lunes inicié un nuevo experimento. Uno que tenia en mente desde hace meses y que realmente me tenía expectante y muy interesado en el durante y el después del mismo. Este test consiste en permanecer 20 días sin alimentarme de nada sólido, 20 días de ayuno completo. El experimento ayuno 20 días.
Ayuno 20 días, el experimento
Un nuevo paso hacia los extremos. Una nueva prueba para fortalecer y entender la mente. Un nuevo hito para comprender mejor al cuerpo. Un acercamiento hacia una mayor consciencia.  Una brazada más hacia un más alto y puro rendimiento. Un nuevo "hack" para la ultraproductividad. Un experimento hacia una alteración positiva del estilo de vida, junto a su impacto dentro y fuera del trabajo.
Hoy se cumplen ocho días desde que empecé el ayuno. En este post voy a explicar los objetivos que persigo. Los parámetros que estoy analizando, las métricas que monitorizo. Progreso realizado y los resultados consecuentes.
Objetivos – por qué
He estado leyendo, analizando y evaluando esto durante un tiempo. Estos son los objetivos de mi experimento ayuno 20 días:
Razones más científicas:
"La restricción de calorías extiende la calidad y esperanza de vida y retarda las enfermedades crónicas que vienen con la edad, ha sido probado en diferentes especies en los últimos años. El mecanismo o mecanismos a través del cual esto sucede todavía no están claros". – Fuente: The American Journal of Medical Nutrition.
"El ayuno es un desafío para la mente. Ese tipo de retos, ya sea ayuno intermitente o experiencias vigorosas, son cognitivos para el cerebro. Cuando suceden los neuro-circuitos se activan, los nvieles de factores neutróficos aumentan, esto consigue que las neuronas crezcan, también como la formación y fortalecimiento de sinápsis"
"Los ayunos prolongados mejorar la habilidad de las celulas nerviosas en reparar el ADN". – Fuente: University of Southern California.
"No podríamos predecir que el ayuno prolongado tuviera efectos increíblemente positivos en el organismo. En la regeneración de células en sistemas inmonnológico u otras potentes venajas. Cuando estás hambriento, el sistema intenta reservar energía. Una de las tácticas para ahorrar energía es reciclar las células inmunes que no son necesitas. Especialmente esas que podrían estar dañadas. Estamos comprobando, en humanos y animales, que son los glóbulos blancos los que disminuyen con el ayuno. Cuando te sobre-alimentas, esos glóbulos vuelven". – Fuente: Valter Longo.
"El ayuno es una forma efectiva de reducir el riesgo de enfermedades cardiovasculares y una fuerte prevención para el cáncer". – Fuente: The American Journal of Clinical Nutrition.
"El ayuno refuerza el potencial cerebral". – Fuente: TEDx talk by Mark Mattson, Chief of the Laboratory of Neurosciences at the National Institute on Aging.
"Permanecer en ayunas durante tres días podría regenerar el sistema inmunológico entero". – Fuente: University of Southern California.
Personales derivadas de las razones científicas, y otras no derivadas:
Descubrir las consecuencias y resultados de un ayuno prolongado durante 20 días.
Mejorar la capacidad de combatir el riesgo. Sobresalir mejor en situaciones de estrés y frustración.
Mejorar la producción de proteína en el cerebro (factores neutróficos).
Controlar la regeneración de células dañadas en el sistema inmunológico.
Acelerar el crecimiento de las neuronas.
Estimular el crecimiento de nuevas células.
Una mejor adaptación a situaciones y entornos hostiles que no puedo controlar.
Lograr una mejor preparación y respuesta a posibles enfermedades.
Alcanzar un más profundo grado de consciencia sometiéndome a experiencias más extremas como esta.
Comprobar tanto las reacciones de mi mente o cuerpo durante el experiment. Sobre todo al avanzar hacia el meridiano y los últimos días de experimento.
Parámetros analizados – métricas
Esto es lo que estoy analizando en el propio experimento ayuno 20 días.
Qué es lo que estoy tomando. En algunos momentos zumos, en otros infusiones, té, miso o súperalimentos, al menos estos siete pasados díaas.
Hora de ingestas.
Peso.
Actividad: deportiva, consciencia (a través de meditación y otras técnicas), bienestar, profesional y lúdica.
Descanso: horas de descanso, calidad del sueño.
Niveles de energía: bajo, medio o alto dependiendo de cómo activo me sienta.
Analítica semanal completa.
Tareas / hitos completados diariamente. Lo que es lo mismo, rendimiento.
Distracciones diarias.
Enfermedades o debilidades.
Bajones de tensión.
Bajadas de glucosa.
Reacciones imprevistas
Posteriormente, una vez terminado el experimento. Continuaré fijándome en parámetros como enfermedades, rendimiento. Colocaré la mirada también en otros nuevos, como la tolerancia a los alimentos o reacciones posteriores.
Estas son a la misma vez las métricas que monitorizo a diario a través de un cuadro de mando que he creado en el excel de Google Drive y que voy completando durante el día.
Alimentación
La idea que tengo en este " ayuno 20 días " es ir intensificando a medida que avance el el experimento, de más suave a más agresivo. He empezado por unos primeros siete días no demasiado severos. Este ha sido mi plan de alimentación:
Desayuno:

Probiótico, mutivitamínico, agua de mar, agua alcalina, colágeno y limón natural exprimido.
Súper alimentos: maca, betacaroteno, espirulina, aceita de hígado de bacalao, omega 3-6-9, reishi y ginseng.
Infusión: hepática, digestiva y renal.

Almuerzo:

Zumo: piña, naranja, pepino, calabaza, pera, manzana, zanahoria, agua alcalina, coliflor y brócoli.
Una cápsula de carbón activado.

Comida:
Merienda:
Cena:

Sopa de miso.
Infusiones: mismas que el desayuno.
Extra: en tres ocasiones, viernes, sábado y domingo, tomé un trozo de calabaza,
Siempre acompañado entre dos y tres litros de agua alcalina.
Progreso y resultados primeros 7 días
Esto es algo de lo que destacaría en estos siete días del ayuno 20 días:
Los días que estás fuera de casa es un trabajo más de mente que cualquier cosa. Es fácil sucumbir en una comida con clientes. Cuando estás en el avión en un viaje de más de ocho horas. En la sala de invitados de la aerolínea en el aeropuerto. Con amigos. Sin embargo, es también cuando más mfortaleces la voluntad, la disciplina, la mente. Y cuando más rápido pasa la sensación de peramenecer sin comer. No por hambre, más por vicio.
Mi peso pasó de 72 kilogramos a 68 en los primeros tres días, se estabilizó hasta el sábado que bajó a 67,7 kilogramos y hoy lunes que he despertado en 66,9 kilogramos.
A diferencia del experimento pasado de ayuno solo con agua alcalina, en estos siete días he estado repleto de energía. Ayer incluso asistí a una clase de Bikram Yoga. Pudiendo paracticar con normalidad y sin ningún tipo de mareos o bajadas de energía.
Al no comer durante tantos días sientes una especie de vacío que hace que el día pase más lento. Se hace más pesado cuando pasas de los cuatro días sin comer. Esto es debido a que eliminas esos momentos de inflexión que suponen las comidas. Por otro lado, bien invertido y trabajado, supone un turbo en la ultraproductividad. Sin embargo, debes estructurarte bien, si no es muy fácil que acabes sobrecogido por tanto tiempo para hacer lo que quieras.
Sobre pasar hambre. Ya lo tengo comprobado con este experimento y otros, la frontera de la complejidad está en los primeros dos o incluso tres días. Cuando pasas de ahí, tu mente se adapta a las circunstancias y tu cuerpo con ella. Es como cuando vives una situación de riesgo, incertidumbre o frustración de algún tipo. Si vives con ello dos o tres días, te adaptas y lo digieres para poder sacar el máximo partido de ello. Instintivamente.
Llega un punto en que te das cuenta de que la mente quiere comer por tracción o vicio, no por apetito. Por aburrimiento diriía yo. Es como que la mente toma el control y te llama a comer algo, por el mero hecho de hacer algo. Eso es lo que he notado por los impulsos.
Siete próximos intensos días ayuno 20 días
Ahora mismo están empezando siete días clave. Donde paso a una fase más extrema. Dejaré de lado los zumos y únicamente me alimentaré a base de agua alcalina. La idea es aguantar ya así hasta el día 17 de diciembre. Aunque he marcado primero siete días y evaluar cómo me siento para decidir si continuar en esa línea o cambiar.
En siete días volveré a publicar un informe de estado como este donde mostraré los avances y progresos, así como los obstáculos.
La vida es un experimento
Este es sin duda el experimento más agresivo, extremo y límite al que he sometido mi cuerpo y mente. Veamos que sucederá en estos próximos catorce días que están por venir. Amo hacer de mi vida un experimento. Sin duda, este y otros, son grandes herramientas para seguir despierto, agudizar los sentidos, el instinto, la consciencia e ir mejorando el arte de darte cuenta de las cosas.
Summary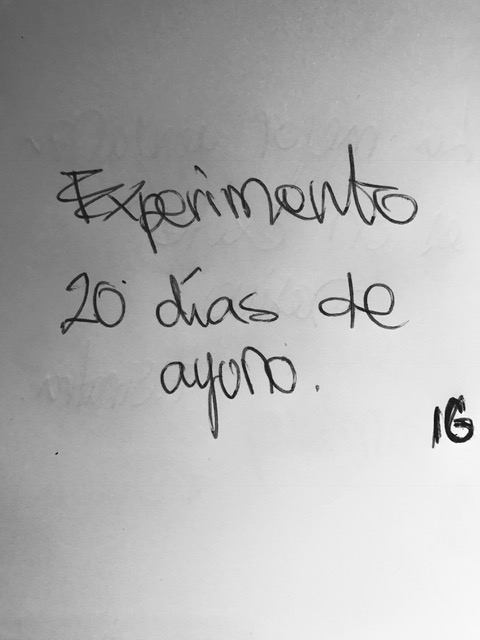 Article Name
Ayuno 20 días, el experimento
Description
Ayuno 20 días, el experimento. Tres semanas sin comer absolutamente nada sólido. Empezando de menos severo a más extremo acabando con algua alcalina solo...
Author
EL PODCAST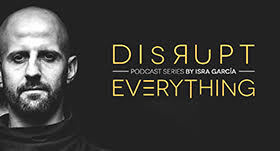 WEB SERIES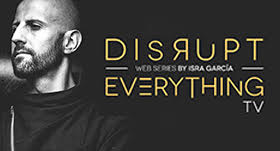 IG - LA AGENCIA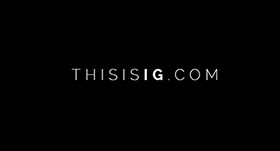 LOS LIBROS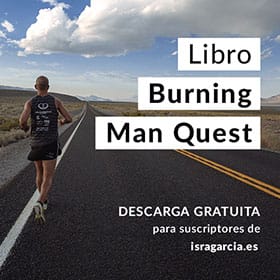 Speaking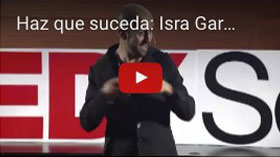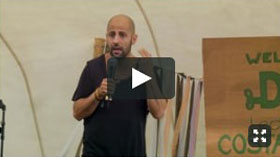 Más conferencias...
Entrevistas / TV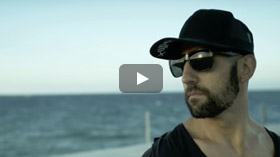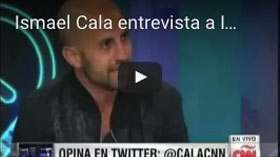 Más entrevistas...
Historial / buscar