Este es el desarrollo de lo que fue mi intervención en V encuentro Adictos Social Media: Social Media con Sentido Estratégico, que tuvo lugar en Málaga. Social web framework.
Historia
Pregunta: ¿Cómo podríamos construir un más eficiente y sostenible Ecosistema Social Media?
Respuesta: Diseñando un Social Web Framework, en castellano; una estructura de trabajo para la web social.
¿Has pensado alguna vez en crear un Framework (marco de trabajo)  en la Web social?
Debido a la rápida adopción de Social Media en la empresas y la importancia de alinear Social Media – un proceso más – con el modelo estratégico de negocio e integrarlo en las líneas generales tanto de Marketing como de comunicación, pensé en crear el Social Web Framework, destinado a potenciar los procesos de trabajo interactivos de la empresa, más allá de las simples acciones en las redes sociales. Este Social Web Framework está esencialmente basado en Human Business Interactions, la finalidad es crear un plan digital operativo. Táctica y más táctica.
Para mi, el Social Web Framework añade comprensión a los flujos de trabajo, describiendo sus componentes, también planifica, optimiza y simplifica el Social Media Workflow, ya que el framework incluye componentes que son aplicables.
¿Por qué debería importarte? porque procesos mal diseñados, llevan a lentas e ineficientes respuestas de nuestra audiencia, comunicación ineficiente, timepo perdido, experiencias decepcionantes y un grado pobre de engagement. Sin mencionar llevarnos a ningún sitio a largo plazo.
Social Web Framework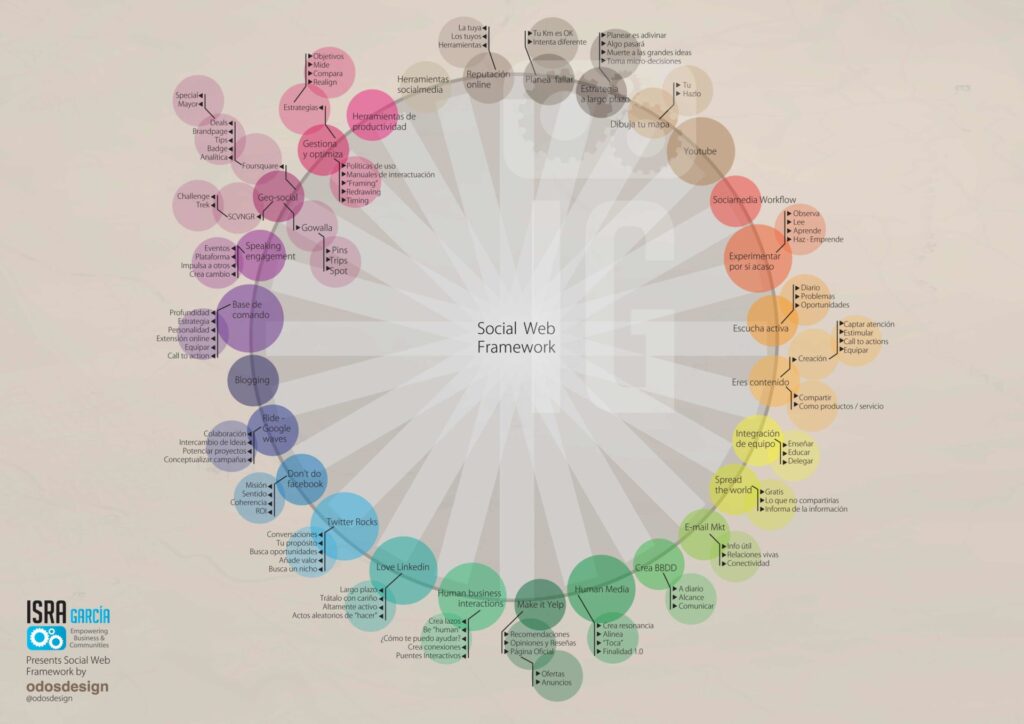 Esto es lo que da forma a mi ecosistema social media. Aquí es donde identifico y visualizo los márgenes de lo que hago para cumplir mis objetivos. Este es el marco de trabajo que utilizo para mejorar los métodos y las acciones en la Web Social. Hablo de enmarcar, es decir "framing" todos los procesos que intervienen en una estrategia online orientada hacia el Human Business Interactions, para lograr una integración de todos ellos bajo una misma dirección.
– Social Media Workflow: Gestiona y optimiza tu tiempo en Social Media, hazlo diseñando un Social Media Workflow (link al modelo funcional completo)
– Experimenta por si acaso: Observa, lee, aprende, comenta y HAZ. Cuánto más practicas estos hábitos, más mejoras tus habilidades y posibilidades de ejecución.
– Escucha Activa: Utiliza las herramientas de escucha activa, utilízalas diariamente, más de una vez al día es ideal, pero todo depende de uno mismo. Utiliza las herramientas de escucha para los problemas que tus clientes puedan tener (contigo o con tus productos), escucha también para oportunidades ( (establece búsquedas en twitter para clientes potenciales) Escucha también apra estar informada/o de lo que pasa ahí fuera.
– Eres Contenido: Crea contenido – En tu blog o sitio web, con la finalidad de captar la atención de tu público, estimular sus pensamientos o equiparlos para poder hacer algo con tu información. Compartir contenido – ¿He mencionado alguna vez la palabra compartir? Comparte news resources, tools, best practices, tips y guides a través de las plataformas de marcadores sociales como lo pueden ser Del.ici-ous o Diigo. También a través de los principales portales de tu sector. En el caso de Social Media, lo son Mashable, Tech Crunch, Social Media Today, wwwhat'snew o Huffingtonpost.
Contenido como producto – Piensa en las diferentes maneras en las cual tu contenido puede encajar en diferentes formas como producto. Por ejemplo, es tu contenido apropiado para audio? Has considerado grabar y regalar (o vender) un versión audio de tu trabajo? Estoy trabajando en un libro y ya he pensado en la versión audio, por supuesto.
– Equipo Integrado: Puede haber una parte de la historia en la que seamos geniales y partes en las que otros son mejores explicando o proporcionando. Por ejemplo, Social Media se vuelve increíblemente poderoso cuando trabajas con profesionales SEO, especialistas en marketing digital, e-commerce, desarrolladores y especialistas en diseño e interfaces. Ahí es donde tendremos una magnífica oportunidad de enseñar/educar/vender a gente que busca una imagen más completa e integrada. ¿Te das cuenta de la gran oportunidad que esto representa?
– Extiende la palabra: El conocimiento no nos pertenece ni a ti ni a mi, sino al universo, por lo tanto lo que sale del universo debe volver a el. Comparte lo que sabes, comparte lo que otros compartieron contigo. Enseña a los demás como ser bueno en lo que tu eres bueno, aprende de todo el mundo, escribe como realizaste esa campaña que salió tan bien, cuenta el caso práctico, compártelo. Cada vez que lo hagas, cuando no proviene de ti, cita tus fuentes y atribuciones pertinentes.
– Email Marketing: Alcanzar más personas con información útil – para ellos – eso mantendrá tus relaciones vivas y en contacto con tu mundo.
– Crea listas, crea BBDD: Tu base de datos lo es todo, en social media también. Trabaja cada día para crear BBDD, porque así podrás ofrecer un valor recurrente, además tendrás la oportunidad de alcanzar a tu público cuando tengas algo que pueda interesarles. Si no estás creando listas en social media, estás perdiendo una buena oportunidad.
– Human Media: "boost point" destacado. Conoce personas. Hey! Social Media depende de la capacidad que tengas para interactuar con las personas y de la calidez con la que lo hagas. Esto significa que no es lo que las plataformas pueden hacer, sino hasta donde el ser humano está dispuesto a llegar. ¿Hablamos por skype? ¿Un café? ¿Una llamada? ¿Una fiesta? ¿Cervezas? Recuerda, la finalidad del 2.0, es el 1.0.
– Hazlo Yelp: Cómo ya sabes Yelp ha llegado a España y con el su potente motor de recomendaciones y reseñas. Dónde además poder crear una página de negocio y hacer anuncios y ofertas. Yelp es probablemente el sitio idóneo para reunir el feedback de tu audiencia y crear conversaciones a raiz de las conversaciones y testimonios. Un camino fiable hacia la visibilidad y atracción de nuevo público.
– Human Business Interactions: Posiblemente el "boost point" más determinante para mi junto a Human Media. Paso el 60% de mi tiempo conectando con personas: comento en sus blogs, respondo a sus tweets, sus emails, respondo a los comentarios en la sección de mi propio sitio web y en varios foros en los que me encuentro, como lo pueda ser Adictos Social Media en LinkedIn o alguno de los otros 46 grupos en los que participo activamente. Conectando es donde todo cobra sentido, es donde puede proporcionar una plataforma a los demás, esos que están haciendo un trabajo fantástico. Conectando es donde frecuentemente la oportunidad aparece. Cuanto más tiempo paso creando relaciones e interacciones humanas a través de Internet – y por supuesto de vuelta al 1.0 – más suerte tengo.
– Love LinkedIn: Otro "boost point". Enamórate a largo plazo con LinkedIn. Úsalo insistentemente para dar y recibir feedback, leer y participar en interesantes discusiones, comentar en posts de otros, encontrar conexiones clave y establecer una vinculación con ellas/os, compartir ideas, participar en Q&A (ya sea dando o recibiendo) Si incrementas tu participación y eres activa/o, también estarás incrementando las oportunidades de ser contactado, es decir tus oportunidades de negocio aumentarán. Cuanto más larga sea tu network más potencial tendrás para ayudar a otros o encontrar ayudar para ti misma/o. Esto no es un CV online. Es una comunidad de conexiones vibrante y con vida
– Twitter Rocks . Es uno de mis "boost points", dedico un 25%-30% de mis esfuerzos aquí.  Twitter es una genial plataforma para crear relaciones y encontrar conversaciones pertinentes usando las herramientas de búsqueda. Úsalo de manera regular y continuada, siempre con objetivos y estrategia, por supuesto acciones para llegar a los objetivos. Puedes usarlo para diferentes propósitos como lo pueden ser WOM, feedback, atención al cliente, post-compra, captación, técnicas de escucha, compartir recursos con otros profesionales, base de conocimiento, estar al tanto de lo que más suena en nuestro sector, ganar afluencia en nuestras plataformas sociales, apoyar iniciativas interesantes, crear reputación como profesional en el campo que trabajas, promocionar tu blog, coolhunting u obtener ideas y grandes consejos de especialistas en tu industria.
– No hagas "el Facebook": Crea comunidad, vincula experiencia. Si estás dispuesta/o a mezclar vida y trabajo hazlo en Facebook, te ofrece una más rápida base de público (sobre 850.000 al día) y muchas maneras de interactuar. Ideal para extender tu presencia online. Yo lo utilizo de manera estrictamente personal, pero cómo sabes hay muchos que lo utilizan de manera profesional y lo están haciendo genial. En ese caso considera siempre: tu misión – que es lo que va a hacer en Facebook -, sentido, coherencia y el ROI – si no consigues determinar un ROI para tu uso en Facebook, algo quiere decir ¿no?.
– Surfea olas: Usa Google Wave – o Basecamp – para Tareas colaborativas, desarrollar proyectos, intercambiar ideas, brainstorming, conceptualizar campañas y ver como otros pueden mejorar tus trabajos.
– Blogging. Más contenido significa más lectores, más términos de búsqueda, más oportunidades para ser visibles, para ganar notoriedad. Sí, para vender.
– Base de Comando – Blog/Sitio Web: Otro de los "boost points". Engrasa el eje central de tu maquinaria. Es el lugar donde todos tus esfuerzos, tiempo, dinero e incluso romances van a acabar. Tu blog tiene algún sentido para todo lo que haces en social media. Si no es así, te sugiero que le des un vistazo a tu estrategia. Dale personalidad, un toque de humor, un propósito, regularidad, consistencia, e incluso una botella de moët si te la pide, entonces tendrás la razón para dar lo mejor de ti en esa URL. Siempre digo que el blog es una extensión de la personalidad de nuestra empresa o marca.
Equipa a tu audiencia
Comparte tus perspectivas de manera que esté alineada con tu audiencia y creen afinidad, será mucho más fácil que ejecuten los "call to action"
Crea un mensaje claro de que es lo que quieres que tu audiencia haga y cómo lo haga, edúcalos
Proporciona una plataforma de profundidad con más información sobre todo lo que haces
– Speaking y eventos: La mayor posibilidad de hacer que algo suceda es "tocando" a la gente. Crea una plataforma para conectar e impulsar personas y crear cambio. Cuántas más personas tengas al frente más posibilidad de crear resonancia y alineamiento.
– Geo-Social: Utiliza plataformas de geo-localización para realizar una campaña integrada sin necesidad de solaparlas las unas con las otras, sino todo lo contrario conseguir que se integren debido a sus funcionabilidades. Hablo de Foursquare, Gowalla y SCVNGR.
– Gestionar y optimizar: Es esencial definir tu estrategia, fijar las metas y medir los resultados, pero es vital no caer sobrecogido por las magnitudes de social media. Por lo tanto, crea políticas de uso, manuales de buenas prácticas, escribe cada proceso, patrón o sistema que sigas para implementar tu flujo de trabajo y empieza a desarrollar un calendario con todas las tareas diarias. Todo ello junto con el tiempo que dedicas a cada una de las actividades, el tiempo permitido, las restricciones y por supuesto las desviaciones.
– Herramientas social media: Haz un eficiente uso de las herramientas sociales que mejor cumplan tus necesidades. Isra usa herramientas como TweetDeck, Posterous, TwitterSearch, GetSocial, ShareThis, bit.ly, tagthe, DropBox, Postling,Storify, Skype, curated.by y algunas otras más…
– Herramientas de productividad: Potencia tus iniciativas, ideas y proyectos con herramientas como Mindjet Manager, OmniGraffle, WorkFlowy, evernote, Silverlight and Docs.
– Reputación online: Cuida tu reputación – y la de tu gente, monitoriza y sigue todo lo que se dice sobre tu marca, así como medir el ROI, estas son alguna de las que uso: Socialmention, Radian6, Trackur, FlowTown, FollowEye, ChartBeat, Google Alerts, Hyper Alerts.
– Planea para fallar: Si no funciona, intentar cambiar y ajustar las cosas a tus necesidades. Se lo que funciona para mis clientes y para mi, en cambio para ti, podría ser ligeramente diferente. No olvides que las ideas buenas vienen después de tener muchas malas. Fallar al planear, es planear para fallar.
– Estrategia de largo plazo: Visualiza cada interacción, oportunidad, contacto, proyecto, campaña o cliente como un plan a largo-plazo. Dentro de ese plan divide las partes de cada elemento en módulos que te permitan actuar con manejabilidad y coherencia.
– Dibuja tu mapa: Haz lo que te gusta. Técnicamente puedes hacer cualquier cosa que quieras hacer. Nunca permitas a nadie decirte lo que debes hacer o que lo estás haciendo mal, incluso ni a mi. A veces podríamos querer crear un blog sobre algo que nos apasiona o hacer ese proyecto con el que hemos soñado tantas veces. ¿A quien le importa? Ignora a todo el mundo y dibuja tu mapa, es la única manera de hacer que algo realmente suceda.
– Youtube. Olvidé el vídeo en una primera aproximación y lo pagué caro. Ignorar el poder del vídeo marketing es cómo hacer un carpado en la zona acuática para pequeños en un parque acuático. Es el lugar idóneo para comenzar a construir comunidad. Desarrollar una estrategia de vídeo-marketing no es como cocinar una pizza, pero podría ser de mucho valor crear unos cuantos vídeos para dar lugar a la conversación.
¿Te Funcionaría? ¿Cómo lo mejorarías? ¿Qué proceso añadirías en tu Framework? Me gustaría saber que piensas al respecto.
Special Thanks to @odosdesign por ayudarme a dibujar mapas y saber plasmar mi ideas de manera brillante.
Summary
Article Name
Cómo crear un plan digital operativo
Description
Este Social web Framework está esencialmente basado en Human Business Interactions, está diseñado para crear planes digitales operativos y tácticos.
Author
EL PODCAST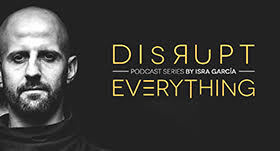 WEB SERIES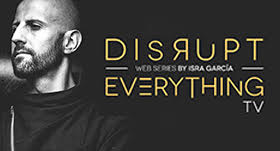 IG - LA AGENCIA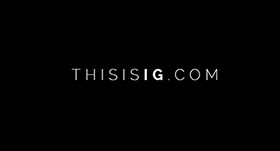 LOS LIBROS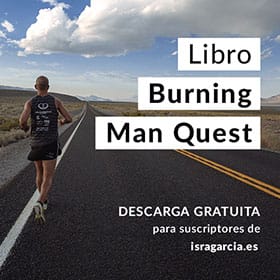 Speaking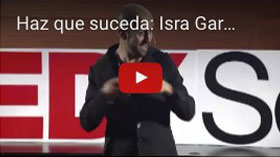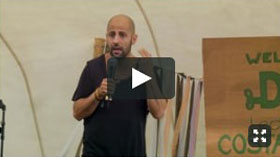 Más conferencias...
Entrevistas / TV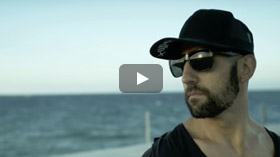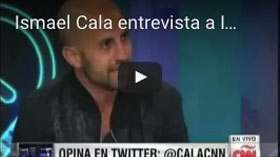 Más entrevistas...
Historial / buscar