Freelance (profesional independiente) una profesión tan realizadora como incierta, que por supuesto necesita disrupción cada día para sobresalir. Para ser un freelance disruptivo. Estos profesionales creo que son el producto más representativo de lo que significa la nueva economía. Riesgo, atrevimiento, libertad, incertidumbre y conexión.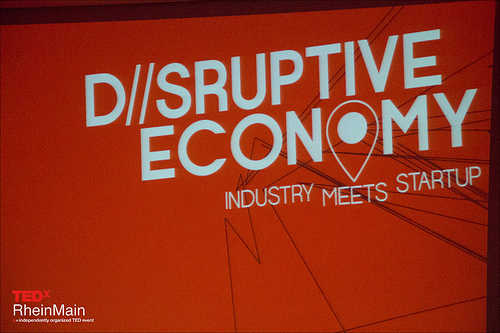 Activos disruptivos para freelance
Riesgo porque así es su día a día, rechazaron la seguridad de un trabajo continuado, bien pagado y para siempre, por la pasión de hacer un trabajo personal y preciado.
Atrevimiento porque ese es su activo, dejar atrás la tiranía de ser elegido y dar un paso hacia delante para lanzarse a la posibilidad que todavía no conocen o que no siquiera existe, en principio.
Libertad porque son dueños de su tiempo, de sus decisiones y de su resultado. Todo depende de ellos, liberador, pero al mismo tiempo una grandísima responsabilidad cuando verdaderamente quieres montar un lío enorme.
Incertidumbre porque hoy saben en lo que trabajan y de lo que comerán y pagarán recibos las próximas semanas, pero mañana o pasado desconocen por completo qué clase de idea o proyecto deberán desarrollar. Ese sueño bohemio de un pago fijo todos los meses, es simplemente un mito para estas personas. La parte excitante es que estos descarados asumen su condición de insubordinados y se lanzan a revolucionar el mercado.
Conexión porque la clave de la innovación disruptiva está ahí, en el cruce entre mentes libres que buscan alteras el significado de habitual. Start-ups tecnológicas, plataformas sobre cambio social, crowdfunding, semántica o deportes, la conexión de personas libres, atrevidas y apasionadas, ha cambiado el mundo en el que vivimos.
Es el primer paso para ser ese freelance disruptivo que marca la diferencia.
Como utilizar estos 5 fundamentos para ser un freelance disruptivo
Este el segundo paso, cómo utilizar esos activos:
1. Arriesgar – Encuentra el riesgo rápidamente: primero consigue una estabilidad económica y mental (y recomendaría física también, luego, sé consciente de los propios riesgos que ya tiene ser freelance disruptivo y trabajador). Una vez has hecho esto estás listo para encontrar el riesgo. Trabaja en los proyectos más arriesgados, donde tienes más posibilidades de fallar, aquellos con deadlines fraticidas, donde quizás no exista tanta afinidad con los managers o directivos y tu marca podría quedar más expuesta. De esa manera aprenderás a trabajar más rápido en las peores circunstancias posibles, esto te dejará en una posición relativamente ventajosa cuando tengas proyectos son más holgura.
2. Atrevimiento – Sobresal de ti mismo: esto es clave, para ser un Freelance exitoso, primero tienes que trabajar desde tu interior, como Steven Covey dice en los los 7 Hábitos de las personas altamente efectivas, no puedes crear cambio fuera si primero no lo creas dentro, no puedes puedes amar a alguien si no empieza desde tu interior.
Desarrolla habilidades interpersonales y capacidades núcleo (el núcleo de SOP) que te permitan crecer como persona y profesional, iniciativa, aprender a fallar útilmente, cómo apasionarte, utilizar la ilusión como propulsor, cómo persuadir, cómo conectar con personas, cómo ganar su atención o adquirir la potencia de liderar son algunas de las claves para sobresalir de ti mismo, lo que te permitirá posteriormente sobresalir del resto.
3. Libertad – Decide, optimiza, ignora y rechaza: estos son los elementos que te harán dueño de tu trabajo (y de tu vida profesional) decide que proyectos merecen tu energía y qué otros no, decide que cantidad de tiempo invertir en potenciar y comunicar tu marca y que tiempo dedicar a las finanzas o a la planificación. Decide que proyectos crearás para aumentar el posicionamiento de tu marca como profesional independiente.
Optimiza tu tiempo, es lo más valioso que tienes, dedica tu día a las tareas que más importancia tienen en tu día a día a la mismas vez que las alineas con tus valores y filosofía de vida. Es posible que tengas un trabajo que no te gusta y desarrolles funciones que te gustan menos, lo que sucede aquí es que esos son los trabajos que usualmente pagan los recibos, "la gasolina para tus sueños" como lo llamo. ¿Es posible que mientras que trabajas en ese trabajo de agencia de desarrollar briefings, obtengas insights que te permitan crear posts para tu blog?
Ignora a los críticos y cínicos que trata de que abortes tu misión, lo que dicen no cuenta, lo único que cuenta es tu propia percepción sobre tu trabajo y ahí nadie excepto tú debería opinar. Ignora el ruido que trata de captar tu atención, esos emails o mensajes en Twitter que cambian vidas, igualmente ignora las adulaciones online, esto también te distrae del objetivo.
Rechaza cualquier oportunidad que no esté alineada con tus valores, quizás ganes menos o en el peor de los casos te cueste más llegar a final de mes, pero dormirás con la consciencia tranquila y sabrás que hagas lo que hagas, siempre serás fiel a quien eres. Di no más a menudo, no cuando un cliente abuse de ti. No cuando alguien te pida rebajar la propuesta económica. No cuando alguien trate de que a través de "visibilidad" hagas un trabajo para esa persona gratis. Bah.
4. Incertidumbre – Haz, lanza, experimenta e intenta diferente: no hay manera alguna para anticiparse a la incertidumbre, pero siempre puedes estar preparado para cuando venga. la mejor manera, haciendo cosas, es decir, creando movimiento, en forma de un evento sobre tendencias en marketing, un comunidad online en torno al cambio social, un podcast, un ebook, cualquier cosa, pero haz, de esta manera te obligas a probarte a ti y a tus ideas y tus recursos en innumerables situaciones, lo cual te expone al fallo o al éxito, para ambos tienes que estar preparados. Si fallas, tendrás que corregir, analizar y volver a intentar diferente, pero si tienes éxito, necesitarás volver a coger impulso, porque ya tendrás detrás de ti a alguien que está intentando lo mismo.
5. Conexión – Utiliza la nueva economía y la disrupción: Internet destapa una nueva forma de hacer negocios, de colaborar con otros como tú, de reunir a – como dice Seth Godin – gente rara con intereses afines a la causa que tu defiendes. La conexión cambia como lees libros, consumes música o comes en un restaurante, cambia cómo obtienes ingresos y financiación y ha cambiado la manera de comunicar y hacer marketing. Entiende cómo usar el apalancamiento, la escalabilidad y la transformación que esta web conectada te proporciona.
Ante cualquier cosa, ten presente la humanidad y la vulnerabilidad que va con ello cuando utilices la Web Social, porque hemos pasado de "Internet of things" a "Internet of people".
Sé un freelance disruptivo
Mi máxima admiración a estas personas que cada mañana se levantan y hacen que las socias sucedan a pesar de las grandes barreras que tienen que saltar (principalmente una legislación gubernamental que les rasga la piel cada trimestre y cada año). Ahora es más fácil que nunca interrumpir el curso normal de las cosas, está en ti. Ser un freelance disruptivo está a tu alcance.
Photo credit: TEDx RheinMain.
Summary
Article Name
Cómo er un freelance disruptivo
Description
Como utilizar los 5 fundamentos de la nueva economía para ser un freelance disruptivo: riesgo, atrevimiento, libertad, incertidumbre y conexión.
Author

EL PODCAST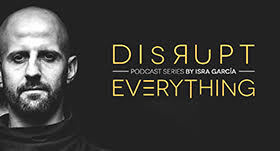 WEB SERIES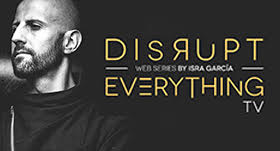 IG - LA AGENCIA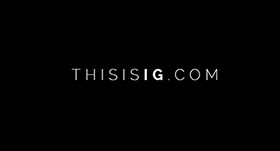 LOS LIBROS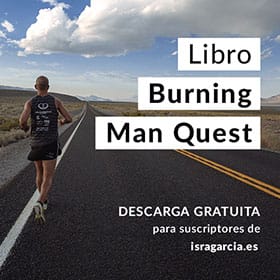 Speaking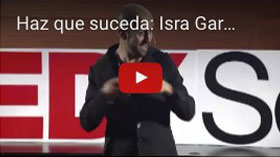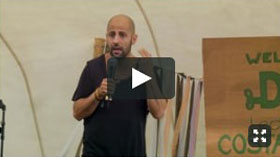 Más conferencias...
Entrevistas / TV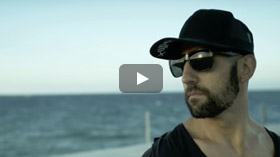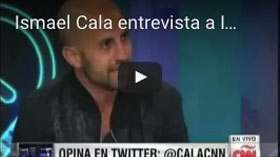 Más entrevistas...
Historial / buscar