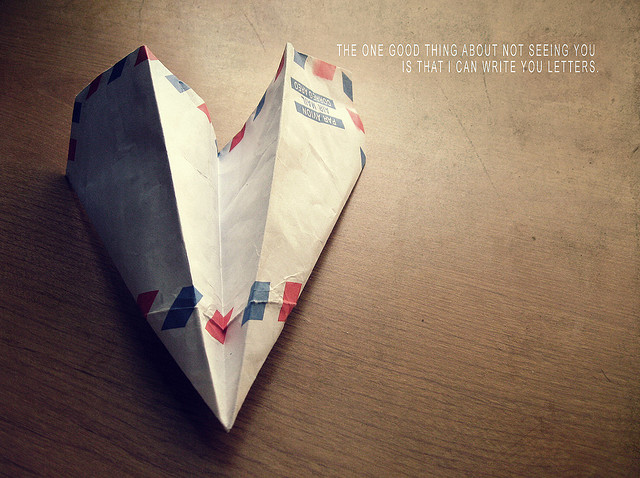 Al comienzo del año pasado, y con especial atención a una de mis 3 palabras para el 2010 [ENG] la cual era "Hacer", es decir poner en práctica, parar de pensar o decir y pasar a hacer, lanzar o hacer visible, llámalo como quieras. Entonces visualizando esos objetivos, decidí que no me iba a importar si salía genial o no, iba a "lanzar" de todas maneras y a ver que sucedía, estaba seguro de que algo iba a suceder.
Muchas cosas que he lanzado, me daban un miedo tremendo, esa es la parte importante. Hacer algo que te de miedo es el primer paso para hacer que algo suceda.
Ahora, comenzando el 2011 recopilo todo lo que he lanzado y ha visto la luz. Admito que a medida que ha ido pasando el año he ido obsesionándome más y más con "lanzar" de ahí que los grandes resultados hayan llegado a final de año. ¿lo mejor? lo que está por llegar.
Proyectos lanzados en 2010
Estos son los proyectos en los que he estado trabajando y han visto la luz en este 2010:
03 Enero: Lanzo plan estratégico Master Dirección de Marketing
13 Enero: Me lanzo a mi mismo a US – International MBA Exchange Program
19 Enero: Lanzo israporelmundo.com donde publico 151 posts durante mi estancia en US
10 Marzo: Lanzamos "Interactive Social Media Plan" para Dr.Chrono (Nueva York)
12 Julio: Lanzamos La Dipu en la Red
Agosto: Lanzo business partnership con Circulorojo
10 Septiembre: Lanzo consulting business Isra García – Empowering Business and Communities Beyond Social Media
12 Septiembre: Lanzamos Speaking Tour "Go Social"
2 Octubre: Lanzamos (Circulorojo + Isra García) campaña de geo-localización
6 Octubre: Lanzo el diagrama operativo de gestión y recursos en Social Media "Social Media Workflows" el cual es "featured" en el blog de blur Marketing (UK)
14 Octubre: Lanzo conferencia Community Connector
16 Octubre: lanzo seminario online Community Manager en Social Business School
24 Noviembre: Speaking event en I Potenciador Alicante – Por que son tan potentes las Redes Sociales
26 Noviembre: Publican "15 Tips And Howto's To Empower Your Social Media Career" como mi primer post en Social Media Today, y seguidamente pasa a ser "editor's choice" en la recomendación del mes
5 Diciembre: Lanzamos junto con Circulorojo y Beamena, Adictos Social Media
7 Diciembre: Lanzo el diseño "Social Media Framework" el cual es publicado en Social Media Today (2º post)
16 Diciembre: Lanzamos Adictos Social Media #1 – Social Media: la oportunidad de ser geniales
20 Diciembre: Lanzo el diagrama de como desarrollar una estrategia social media paso por paso: "Implementing a Social Media Strategy Step-By-Step [DIAGRAM]" y es elegido por Social Media Today como uno de los mejores posts de 2010
22 Diciembre: Lanzamos proyectos político en las Redes Sociales
23 Diciembre: Lanzo con la ayuda de Dámaso González (Circulorojo), Vicente Mora y Donat (Pim Pam Estudio) mi web isragarcia.es
28 Diciembre: Lanzo business partnership con Creanto "The cloud agency"
Por supuesto es imposible que yo hubiera hecho por mi mismo. Tengo el placer – y doy gracias – de tener a mi lado a personas especiales que siempre ha sabido ver lo mejor en mi – aunque a veces ni yo lo viera claro – También, equipos con los que trabajo, la gente de Fundesem o contactos en LinkedIn o Twitter, los cuales me han llevado a crear movimientos y a hacer que algo pasara..
Aun hay alrededor de 15 o 20 proyectos que empecé pero que aun no he sabido como  acabar, "lanzar" o "hacer". Pero como dice Seth Godin "Si no haces, no cuenta" así que, tocará incluirlos este próximo año en la lista, más los otros muchos que se lancen.
Estos son mis proyectos lanzados, pueden ser mejores o peores, y va a estar bien de todas maneras. Ya sabes, tu kilometraje puede variar…¿lo que importa realmente? que tengas proyectos para poner en tu lista.
TÚ
¿Tienes ya tu lista? ¿Cuáles han sido tus lanzamientos? ves, haz la lista, publícalo y compártelo con todos, no importa si ha salido bien o mal, lo que importa es que lances
Post inspirado en Seth Godin y su #YearInReview
EL PODCAST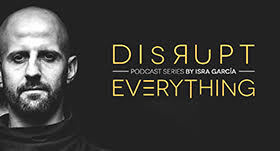 WEB SERIES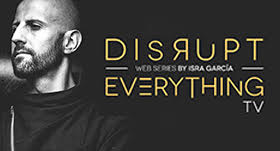 IG - LA AGENCIA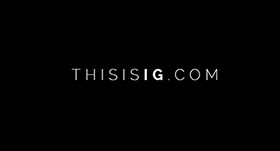 LOS LIBROS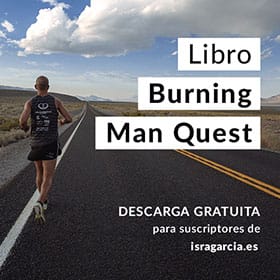 Speaking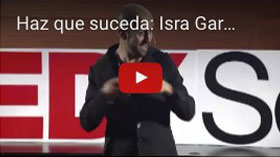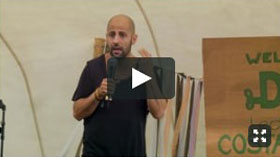 Más conferencias...
Entrevistas / TV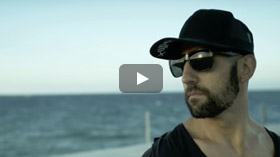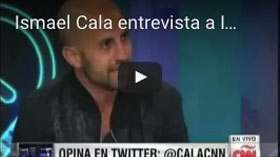 Más entrevistas...
Historial / buscar