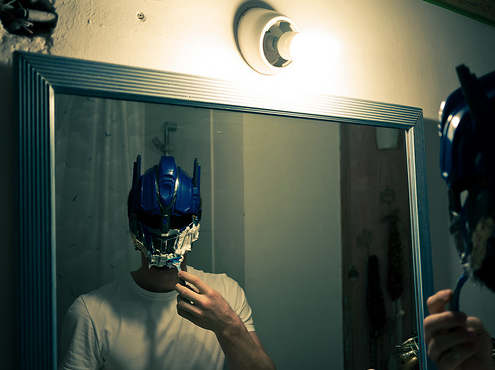 Es paradójico que cuando más conectados parece que vivimos, más parece que nos alejamos de lo que realmente importa en Internet, las personas. Hemos visto la aparición de grandísimas revoluciones, Facebook, Twitter, Kickstarter o WordPress, plataformas que han conseguido desmantelar parte del statu quo en el que vivíamos. Sin embargo, también hemos visto la desaparición y desesperación de otras muchas plataformas que no han conseguido hacer esa mueca en el mundo – o simplemente no han generado un modelo de negocio estable – Foursquare, Google Buzz, Ping, etc. Necesitamos una comunicación y marketing más humanos.
"The Internet of Things" ha dejado paso a "The Internet of people", o lo que es lo mismo, Human Media. Una manera más humana, resonante y eficaz de entender la web social.
Cómo lograr una comunicación y marketing más humanos en Internet
Estas son las claves para una comunicación y marketing más humanos en Internet. Algo que cualquier organización o individual no pueden permitirse pasar por alto si quieren ganar un espacio de atención en esta nueva economía digital y como decía Seth Godin, conectada:
– Encuentra el significado humano. Si las acciones que realizas no finalizan en las personas a las que te diriges, no tienes un significado. Lo mismo ocurre para ti, si lo que haces en la web social no te hacen mejor profesional y persona, eso no es Human Media.
– El ROI humano. Trabaja por conocer cual es el último beneficio / objetivo tanto de tu comunidad como de tus empleados, interésate por conocer sus fines, pregunta, analiza y encentar maneras de llegar a ese ROI.
– Potencia el fin del feedback. Escucha atentamente los ecos de tu comunidad, en cada interacción con la marca están tratando de decirte algo que usualmente resulta valioso. Aprende primero a escucharles en las diferentes plataformas donde ocurran esas conversaciones. Luego, interpreta correctamente ese mensaje y verifica con esa audiencia que lo has entendido. Seguido, traslada ese "inisght" a la marca para preparar una respuesta y solución. Finalmente, trabaja para aplicarlo ya sea en tu marca, producto o comunidad.
– La conexión se gana con emoción. Cuenta tu historia, la real, la verdadera y humana, esa que muestra tus debilidades y te hace vulnerable. Coloca un rostro a tu equipo, a colaboradores y proveedores. comparte las alegrías y también las tristezas. Motiva e inspira a tu audiencia en lugar de hablarles sobre tu producto o servicio. Personaliza cada interacción. Es arduo pero funciona.
– La conexión se gana con el compromiso. Cuando haces lo que dices una y otra vez si margen de error durante un periodo largo de tiempo. Cada vez que apareces cuando tu comunidad te necesita. O cada vez que pides disculpas públicamente cuando no has fallado en tu servicio, atención o trabajo. Cada vez que puntualmente anuncias cualquier cosa que has prometido por anticipado. Cuando lo que dices que haces encaja mágicamente con el resultado que produces.
– Habilidades núcleo para un entorno humano-digital. Liderazgo de comunidades, no gestión. Respeto de opiniones, en lugar de manipulación de reacciones. Curiosidad por la interacción, no pasividad por la respuesta. Brillantez en los procesos de trabajo online, no mediocridad automatizada. Productividad y optimización en un entorno conectado, no atontamiento social media. Ignorancia a la crítica anónima. Rechazo al trabajo masivo, foco a la tribu. Sobresalir de ti mismo y elegirte antes que nadie.
– La clave del motor de tracción delantera. La iniciativa, elección y actitud, frente al conocimiento y la información.
– Resonancia sobre engagement. En un entorno saturado donde cada día hay más y más posibilidad de conexión y vinculación emocional, lo que importa es el alineamiento que causas con tu audiencia entorno a causas específicas y cada vez más personales. Engagement es el resultado del interés por tu comunidad. La resonancia la respuesta positiva por ese resultado. Eso es una comunicación y marketing más humanos.
– La nueva economía se mueve entre dos mundos. Internet y el mundo de toda la vida, la clave está en encontrar esa intersección y establecer un punto de equilibrio. Utilizar el teléfono para hablar con uno de tus lectores del blog es altamente poderoso. Lo es también conocer a tus conexiones en Twitter y hacer reuniones de negocios con aquellas personas afines con las que hayas conseguido crear algo de valor en LinkedIn.
– Contenidos: una nueva fórmula, creación primero, luego distribución, re-destribución e intercambio. La esencia de una persona no está en lo que comparte, sino en lo que crea, es ahí donde podemos apreciar su manera de ver y entender el mundo, sus habilidades y virtudes, sus defectos y vulnerabilidad y con todo ello, lo que puede aportar al mercado y al mundo. Cuando creas un contenido personal, creas algo único y compartes tu divinidad con los demás, eso bien dirigido (a través de un blog, vídeo-blog, podcast, etc.), especializado (cualquiera que sea tu área de dominio y pasión) y prologando en el tiempo (dos o tres publicaciones a la semana) podría generar un impacto mayor del que generarías únicamente compartiendo contenido al que llegues mediante otros canales.
– Compartir para crear cambio. En referencia al punto anterior, no digo que no hay que compartir, sí, claro, como dice Chris Brogan, lanza 1 tweet tuyo por 20 sobre los demás o Guy Kawasaki, el 95% de las veces habla de otros, el 5% restante sobre lo que tu haces. Aquí y por llegar a un término intermedio diría que la conexión real ocurre cuando creas el 30% del contenido que compartes, el 20% a hablar de las personas y negocios locales que están haciendo un gran trabajo, otro 20% para potenciar a la gente que hay a tu alrededor y el 30% restante, a informar sobre la gran información que podría crear cambio positivo en tu comunidad.
Un nuevo orden: Human Media
Internet cambió la economía, social media cambió el significado de comunicación, pero las personas han cambiado Internet y cómo usamos la web social para permanecer más humanos. Eso es, una comunicación y marketing más humanos.
Photo credit: George Stavrinos.
EL PODCAST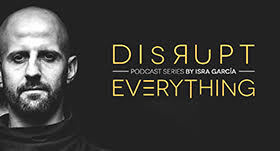 WEB SERIES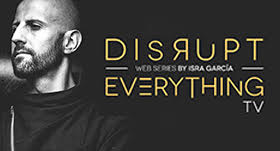 IG - LA AGENCIA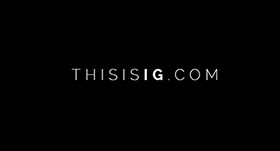 LOS LIBROS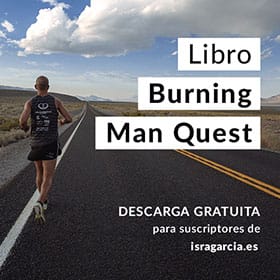 Speaking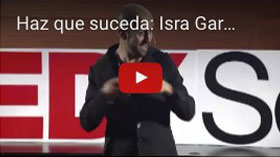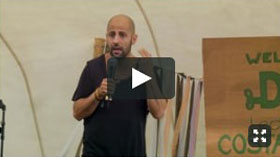 Más conferencias...
Entrevistas / TV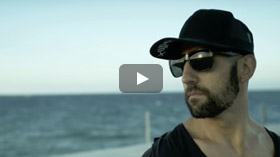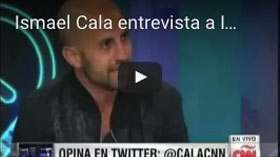 Más entrevistas...
Historial / buscar